WNBA All-Star Chasity Melvin elevates girls basketball team
A new face lights up the Falcon basketball courts; yet, spectators may have seen this specific person before. As a WNBA All-Star and North Carolina State University Hall of Famer, new Head Coach Chasity Melvin brings an edge to Green Hope's women's basketball team. Coach Melvin has already demonstrated her coaching prowess only a month into her first season at Green Hope, leading the varsity girls basketball team to a 6-4 record.
"I started playing basketball when I was eleven years old. I picked up the basketball and I made my first shot and that was all it took," said Coach Melvin in an interview with The GH Falcon. "I just wanted to play everyday, all the time. I just wanted to have a basketball in my hands."
Years later, Coach Melvin continues to be involved with the sport she loves through coaching. "Basketball has given me so much. I had a lot of great coaches, including a cool high school coach and great mentor and coach in college at NC State. I wanted to give back like they gave back to me," she said.
Despite the team's early successes, Coach Melvin continues to be focused on constantly improving. "Varsity lost a lot of games last year; we've already won more games than we won last season. Obviously, that's a big improvement, but it's not about how you start the season, it's about how you finish," she said.
"
I wanted to give back like they gave back to me"
— Chasity Melvin, Girls Basketball Coach
One of Coach Melvin's first priorities at Green Hope was the team's culture. "I feel like they have the potential, but it's hard to change from a losing mentality to a winning mentality. At the end of the season, I want us to have a winning mentality, a winning culture," she said.
Coach Melvin has changed her own team's dynamics, but has also strengthened the relationship between Green Hope's basketball teams. Unbeknownst to many, Coach Melvin would not be at Green Hope if not for her older brother, Alejandro 'Al' Ellis, the coach of Green Hope's boys basketball team.
"Ellis is the main reason I'm here," said Coach Melvin. "I've always looked up to him, and to have his mentorship is a win-win for me. With my big brother being here, I know he's going to look out for me and give me good advice."
Both coaches support each other and pave the way for stronger connections between Green Hope's athletic teams. "We watch film together and try to correlate and see what he does when working with high school kids that I can apply to myself," Coach Melvin said.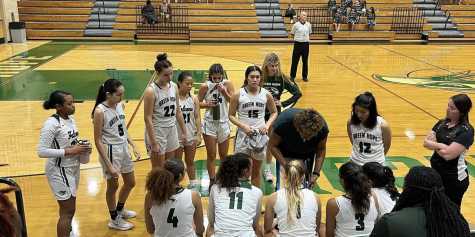 In addition to sharing coaching advice between each other, the siblings support each other during games. Aziza Hakimov ('24), a player on the varsity girls team, said, "Coach Ellis is at all of our games, and our coach [Coach Melvin] is at all of the boys' games. He's an extra person on the bench and another supporter."
The collaboration between the coaches does not go unnoticed, and the players appreciate the plentiful guidance coming from both coaches.
"She gets lots of advice from her brother, and using that advice about high school ball and her knowledge of the game combined brings great coaching to the team," said Uma Surkund ('24), another player on the varsity girls basketball team.
Coach Melvin has improved both her team's record and the athletic culture at Green Hope. To many players on her team, Surkund says Coach Melvin makes a difference "because she knows exactly what to say and do to get the team ready to fight for the win. She understands the game well and can pinpoint what each player needs to improve and work on."
Bringing a sense of collaboration as well as urgency to the team forms bonds that many players will relive throughout their time and Green Hope and beyond.  Demonstrating just what it means to "give back" to a community that allowed her to flourish, Coach Melvin has created a dynamic and engaging experience for the team.
Leave a Comment
About the Contributors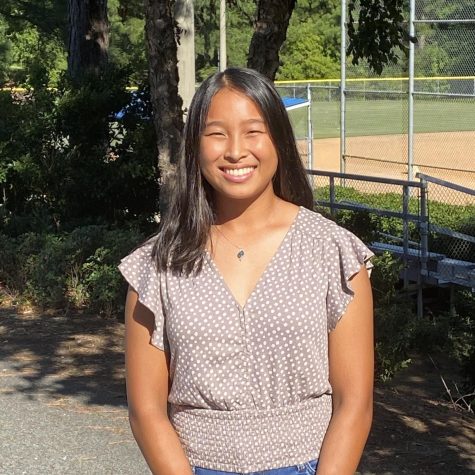 Y-Nhu Do, Staff Writer
Y-Nhu is a junior at Green Hope High School, and was born in Cary, NC. She lives with her family, which includes her two brothers.  Y-Nhu is hopefull that she will have a dog join the family one day. ...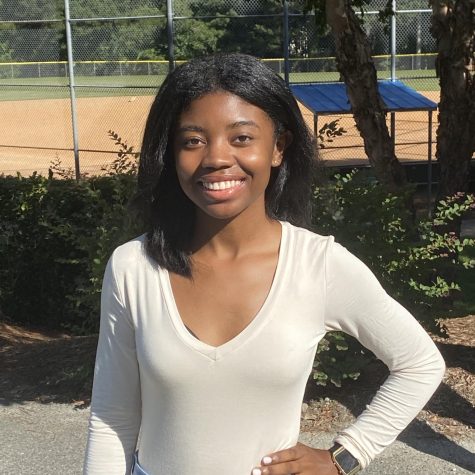 Aliyah Walker, Staff Writer
Aliyah Walker is a new senior transfer student from Garner High School, and this is her first year as a staff writer for the GHFalcon. Over the summer, she participated in Smile Camp, which is a kid's...