Signing day: Honoring Green Hope's committed athletes
After years of hard work and dedication out on the course, mats, and court, these students will be continuing their athletic journey at various universities. November 10th was a culmination of their accomplishments, where these athletes officially signed to play for their respective university or college. Proving themselves as crucial members of Green Hopes athletic community has led to a promising future, furthering their athletic and academic careers.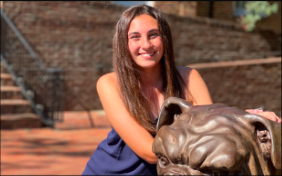 Isabella Fron
The Senior Captain of Green Hopes Women's Golf team, Isabella Fron ('23), has announced her commitment to Barton College.  After four years of playing golf, and three years as a member of Green Hope's team, Fron was a Second Team All-Conference player for SWAC. Fron got in contact with Coach Skyes, a recruitment coach, after participating in the Wolfpack Golf School two summers ago. Coach Skyes helped with the recruitment process and led to Fron getting in touch with Barton College, resulting in her being offered a spot on the team. This experience has been a dream come true for Fron. She notes that she "loves golf more than anything and can't wait to play at a higher level." Fron looks forward to furthering her golf career at Barton! 
Macy Armstrong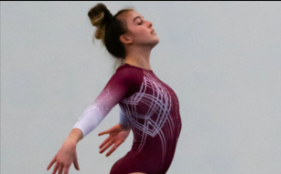 Fourteen years of hard work in the gym and in the classroom have resulted in Macy Armstrong's ('23) commitment to Cornell University's gymnastics team. Armstrong has competed all around, participating in every event, for Team Attraction Gymnastics, and her favorite event is bars. After starting the recruitment process this past summer and going back and forth with various coaches, visiting the school, and passing the pre-read, Armstrong was offered a spot on Cornell's gymnastics team. Great things lay ahead for Armstrong as she continues her academic and athletic careers at an Ivy League and D1 university next fall!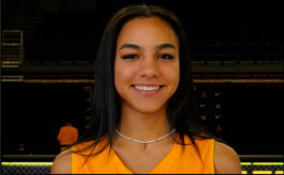 Taylor McNear
Since Taylor McMear ('23) was eight years old, she's been out on the court, preparing for the moment when she signed to play volleyball at Appalachian State University. Nine years of hard work in the libero jersey for Triangle Volleyball Club and CHAVC, along with her time at Green Hope, paid off for McNear. The recruitment process was challenging, but the results made it all worth it in the end, as McNear states, "It was a great feeling to know App was exactly what I was looking for and exactly where I wanted to go." McNear continues to work hard for next July, when she'll be on campus training for the first season of her college athletic career. 
Kaleiah McPherson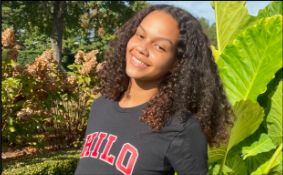 After Kaleiah McPherson ('23) dedicated the past five years to volleyball, she is excited to have committed to the University of Hawai'i at Hila. McPherson is a right side hitter, and has played club volleyball for the past four years. After starting the recruitment process late sophomore year, McPherson demonstrated lots of patience until she committed early her senior year. McPherson has worked hard to achieve her long time goal of being a college athlete, and is very excited to play at the University of Hawai'i at Hila. 
Avery Mullins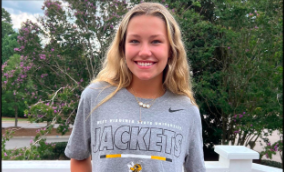 Before announcing her commitment to West Virginia State University, Avery Mullins ('23) had been playing volleyball for eight years. Flipping between setter and libero for both Green Hope and Carolina Advantage's top team, Mullins was prepared for the recruitment process. After making the challenging decision to be a setter in college, Mullins got in contact with a variety of D1 and D2 schools. In the end, after WVSU's aggressive recruitment and an unofficial visit, Mullins knew West Virginia State was the right fit for her, "I easily fell in love with the school and what their program wants to do."
Sophia Carlson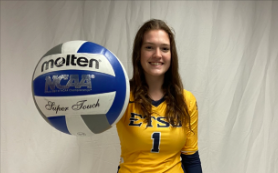 Sophia Carlson ('23) has been playing volleyball for ten years as an outside hitter for both Green Hope and NC Academy Club teams. Carlson committed to East Tennessee State University after contacting various coaches and providing them with footage from the past five years. Always knowing she wanted to play in college, Carlson is excited to announce her commitment to the school that fits her best. Since Carlson's signing day, she has felt "overwhelmed by the support of my friends and family."
After a challenging recruitment process, unofficial visits, and years of devotion, these six students have finally achieved their goals. The GH Falcon wishes them luck as they progress in their academic and athletic endeavors!