K-pop Dance Club: Making its move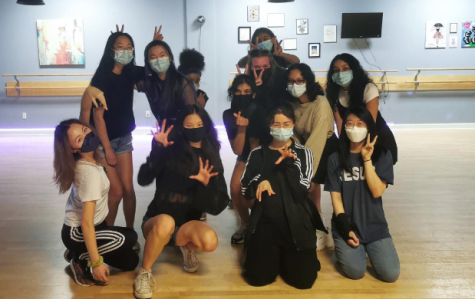 Flawless choreography, addicting tunes and picture-perfect pop stars- it isn't hard to understand the explosive popularity of Korean pop music in the West. The five-billion dollar industry opens up a profitable market for Asian cultural exports while simultaneously serving as a contemporary landscape for emerging and established creatives.
Korean pop, also referred to as K-pop, has origins tracing back to the early 90s when popular groups such as Seo Taiji and Boys and Solid introduced the unique fusion of pop, hip-hop, and R&B into South Korea. After the viral success of "Gangnam Style" in 2012, the genre has found unprecedented success with overseas fans. Today, groups such as BTS, Blackpink, and Aespa top global charts and cruise through international tours, performing for millions of passionate fans.
Despite originating in South Korea, K-pop isn't all that different from the music many in America listen to. Club member Gabrielle Brown ('25) explained a common misconception, and said, "People make [K-pop] out to be very different, but it is really similar to the popular [music] in America, just translated into Korean language." She continued, "It's really expressive, and the dances are really intricate and difficult, and it's focused on visual [aspects]."
However, K-pop is much more than an industry with massive economic potential. Underneath the catchy pop melodies and elaborate music videos, K-pop has carved space for entire communities of dedicated fans.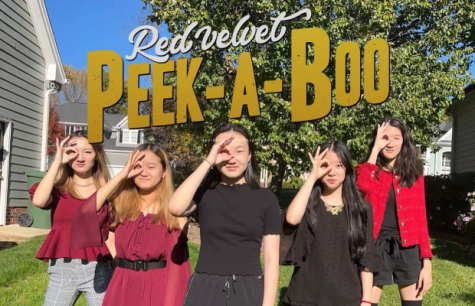 Green Hope's K-pop Dance Club was born at the heart of the pandemic, with meetings conducted entirely online. The number of members was low. Recruiting new members was even harder. President Elizabeth Diaz ('23) said, "There were only about 10-20 of us," but she was able to expand membership to nearly 50, which she attributes to the thriving appreciation of K-pop culture. "The school has a lot more K-pop fans than expected," said Diaz.
The members meet bi-monthly, working hard on learning new choreographies and rehearsing for upcoming performances. In addition to posting dance covers on social media, the club performs annual holiday and end-of-year showcases, giving dancers a chance to display a year's worth of hard work. Diaz said, "The end-of-year showcase we had last year attracted a huge crowd in the auditorium," and continued, "I hope I can give this club my all so that it will continue to become integrated into the school community [and] become [an] outlet for those interested in K-pop."
At the core, the club provides a valuable space for those listening to K-pop music. Brown explained, "[The club is] an easy way to find people who are also interested in K-pop, and it's really fun once you get started."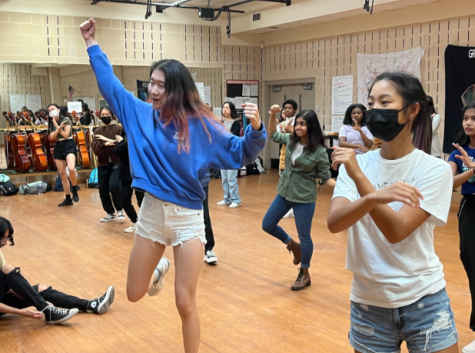 More often than not, K-pop is often mischaracterized as music from 90s-Esque teenage boy bands- something of a teenage fangirl's fantasy. Diaz is well-acquainted with the stereotype and said, "K-pop addresses a multitude of issues such as mental health and other various personal struggles. There's a song for every mood, emotion, and experience, and I find that K-pop songs never make you feel like you are alone."
As the K-pop industry grows, with it comes fresh music, unique perspectives, and curious, new supporters. It seems strange that afternoons spent in the dark, mirrored dance studio can bring so much vitality and energy to life. Diaz hopes the club can offer as much of a home to others, as it has for her. She said, "K-pop and its community have given me so much joy, laughter, and comfort over the years. A majority of my friendships today were created from sharing a love of K-pop, and I think that really demonstrates the power K-pop has to bring people together."
With a tight-knit community and a collectively devoted passion, the K-pop dance club prepares to shine on stage, illuminating the possibilities that an art form can bring to the Green Hope community.