ECS students create coasters recognizing Disability History and Awareness Month
States across the nation recognize October as Disability History and Awareness Month (DHAM). This month serves as recognition for the dedicated disabled individuals who make valuable contributions to workforces, economies, and societies across the world.  
Students in the Special Education program at Green Hope High School put in weeks of work on a creative project to honor this important month. In past years, students have designed magnets, bookmarks, and keychains for around 200 faculty members. This year, one of Green Hope's Extended Content Standards (ECS) teachers, Ms. Laura Bunn, proposed the idea of students designing motivational and uplifting coasters.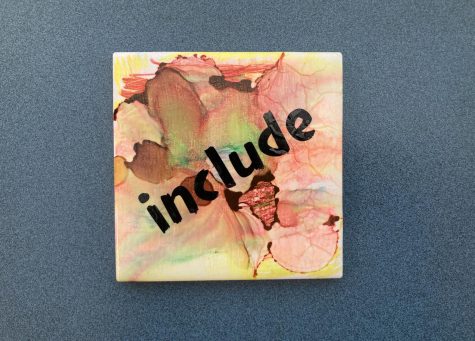 "I chose this idea because this is not only a project that spreads awareness to faculty about the month, but also helps our students practice vocational skills. Skills like working together, fine motor tasks, working for a period of time while staying focused, and following a visual schedule," stated Ms. Bunn.
Fellow ESC teacher, Ms. Danielle Jensen, described this project as one of her favorites, saying, "a coaster is likely something a teacher will see everyday on his/her desk. Each coaster looks different so it symbolizes no two students being the same."
"
Not everyone who has a disability looks different."
— Ms. Danielle Jensen, ECS Teacher
The month of October served as as an opportunity for Green Hope's Special Education program to not only learn more about the history of those with disabilities but also to create memorable products for teachers, students, and parents.  Their unique and creative coasters are yet another example of the talents on display which stemmed from this month of learning.