Green Hope's got the moves: The dance team
Green Hope High School's dance team is in the middle of its season and, so far, they've had an incredibly exciting season. Dancing under the lights in front of Green Hope's student body every Friday, the team has quickly made an impact in the school-wide community. The team's duties during the season include choreographing the dances for the basketball and football games and performing on behalf of Green Hope sports teams at various events.The team is composed of an amazing group of students with an astounding amount of talent and dedication. 
Junior Ryan Cawley offers a plethora of details on the team's activities and what it's like to be a member of the group. He states, "the team means so much to me, having been a part of it for three years". Cawley has been dancing with most of the group for all three years and has developed a close relationship with everyone. He claims that because they spend so much time together, there is a great balance between productivity and "messing around". He enjoys dancing at practice, but he also enjoys spending time with his teammates and making memories.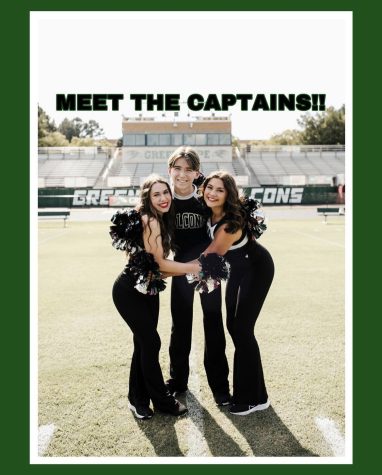 Ryan is the team captain, and he says that this role is so important. The captain is the glue that hold the team together, and the dance team has three of these special dancers.  These captains make sure everything stays smooth. The two senior team captains, Paige Lisson and Stella Minicucci, are essential to the team. They all work to help lead the team through warm-ups, technique, and more with the help of Coach Katie Burkett.
Being on the dance team requires a lot of dedication. Depending on the team's performance leading up to Nationals, the dance season begins on the first weekend of August and lasts all the way to March. They have numerous practices each week, ranging from two to five, and perform regularly at sporting events. While these practices are important, the goal of Nationals are consistently with the team.  They practice with a purpose.  
In March, the team will be traveling to Florida for Nationals which is very exciting. Cawley ('24) states that "Typically when we don't have games, we train hard in order to improve our strength and technique, but some of the team stays later and we work on our Nationals routine." Getting to Nationals is always a big accomplishment because they compete against so many other great teams from schools spreading across the country. 
The dance team has had a great season.  With the year just starting, the team is looking towards the future while staying in the present.