Recap: NC State Fair '22
Neon-lit rides, greasy corn dogs, and milk bottle knockdowns are just a few highlights of the North Carolina State Fair. Hosted by the North Carolina Department of Agriculture and Consumer Service, the iconic fair has been in operation since 1853 and ran from October 13, 2022, to October 23, 2022, attracting nearly a million visitors annually.
Fair rides have long been the most popular attractions at state fairs, and North Carolina's proves no different. The most frequently visited rides include the sky-high spinning carousels, the fifty-foot high 'mega drop,' and the Ferris wheel, cementing its popularity through countless social media posts.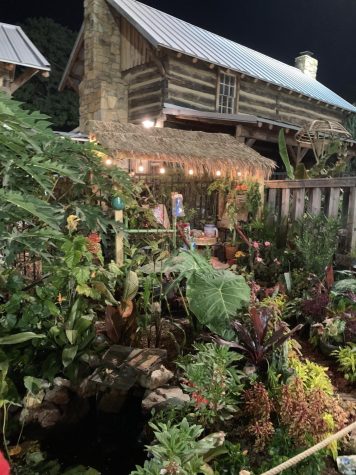 For those that prefer milder fair rides, the 'Puppy Roll,' 'Silver Streak,' and 'Ship's Ahoy' offer family-friendly alternatives with plenty of engaging music. At the same time, riders can move in rotating vehicles around the ride's parameters.
Aside from Ferris wheels and 'teacup' style rides, a well-known staple of the North Carolina State Fair Wide is the hearty southern food offered. From giant turkey legs and buttery biscuits to fried pickles and glazed donuts, vendors provide food and snacks for various tastes. This year's new additions include pumpkin spice pancakes, fried flounder tacos, and Korean corn dogs.
One of the best souvenirs to take home from the state fair is a five-foot-tall stuffed animal- and who wouldn't want one? It wouldn't be possible to walk through the fair without spotting bright, pop-up booths decorated with large stuffed Pokémon characters and Pac-man banners, giving visitors a chance to win a giant stuffed souvenir playing the high strike, ring toss, or darts.
Despite all the thrill, fair rides and game booths aren't the only attractions the fair has to offer. The fair holds visual art and essay competitions for talented creatives- including a few students from Green Hope. Sofia Sande Fernandez and Alice Luo were among those lauded for their contributions.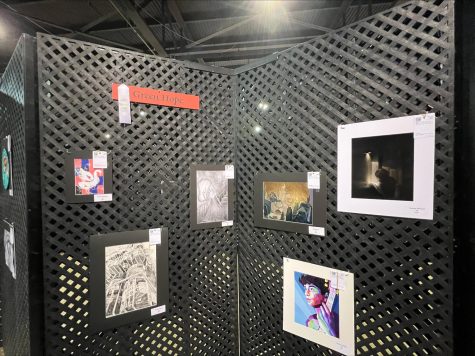 The fair also serves as an opportunity to appreciate North Carolina agriculture, with farm animal exhibitions allowing visitors to pet cattle and goats, milk cows, and enter livestock competitions, and the flower garden featuring lovely blooms of florals and vegetation native to the state.
Beyond providing entertainment for residents, the state fair also serves as a source of income for small business owners. Local eateries and booth owners have the chance to reach potential customers and advertise their services, especially with the lingering economic effects of the pandemic.
Whether small business owners or families looking for a fun weekend, the fair has something for everyone. Although the fair has ended for 2022, the lively, high-spirited event is sure to return the following fall, solidifying itself as an essential celebration of North Carolina culture.