Kicking it through senior year: Owen Zalc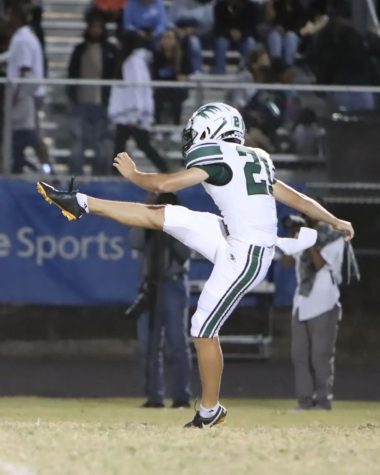 Starting all the way back in his freshman year, Owen Zalc has been a strong contributor to the Green Hope football team. Recently, he was accepted into Dartmouth College, an Ivy League school with a 9% acceptance rate. As he has grown into the 5-star kicker he is today, the GH Falcon wanted to hear more about his story.  
What made you want to start playing football? 
I found this article that my dad did football and soccer in high school and I wanted to see if I could do it better than he could. 
Is there a reason you decided to be a kicker and not any other position? 
Well, I always played soccer growing up and it felt like a safer position, somewhere I wouldn't get hurt, and it was fun for me. 
How would you describe your experience on the Green Hope football team?
I've loved being part of the team. I love making friends and building relationships with coaches, players, and the whole school. 
What would you say is the best piece of advice you have ever received? 
Just keep working hard if you want something. Nothing is going to come to you, you have to go get it.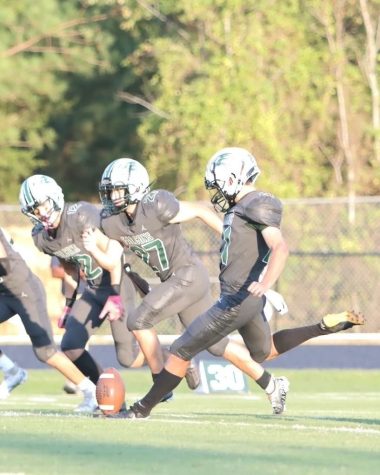 What was the recruitment process like for you? 
It's been going on ever since 9th grade. It started off with a couple visits to camps in my sophomore year and some game day visits, officials my junior year, and then, finally, the summer before my senior year is when I started getting offers after camp performances. Especially for kickers, the process is a little slower, like if you're a 5-star recruit in any other position, you'll have offers your sophomore year or even earlier, but it takes a long time for kickers. 
How have you balanced academics with athletics? 
I just always make sure that I have time to do what I need for academics. My coaches have always been good about helping me and giving me time to get my work done. They're not gonna say "you need to come to practice," when I say I have homework that needs to be done, they'll respect it. 
What was the most challenging aspect of being on the football team? 
It's just kind of the stress of always having to be ready. I mean, I enjoy it, I enjoy the stress, I enjoy always being prepared, it's just the mental aspect that gets difficult for me.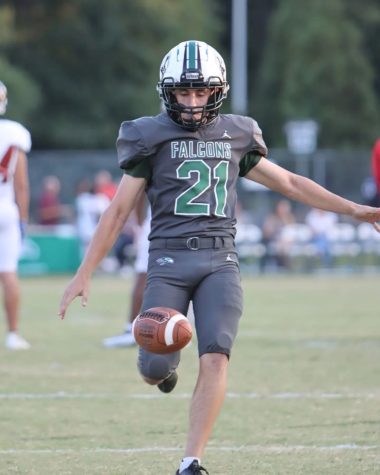 What are your goals for the foreseeable future? 
When I go to Dartmouth next year, I just want to perform to the best of my ability on the field and in the classroom. 
Where do you see yourself in 5-10 years from now? 
I don't really know. Hopefully, I will maintain my grades through college and get an Ivy degree. I want to study business and economics in college, and just see where it goes from there. 
What advice or message would you give to your teammates or Green Hope in general?
Grades will get you further than anything. Grades, extracurriculars, especially if you're a student athlete. You have to keep your grades up to get into a good college. 
As Zalc finishes his senior season, he has continued to remain a reliable presence for the football team. His strong success personally has led him to a D1 commitment at a highly competitive academic school. It will be exciting to see how Zalc finishes out his senior year and moves into the college experience!