Plans for Homecoming: 7 Perfect Picture Places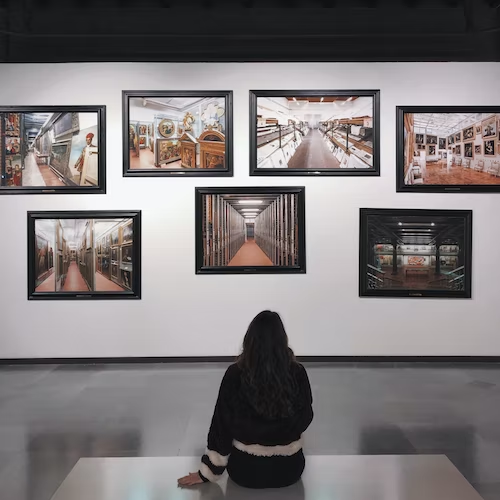 The homecoming dance is a night students look forward to throughout high school. Attendees capture the moment by taking pictures both before and during the dance. Raleigh provides a plethora of locations to choose from for pre-dance pictures, whether it be an art museum or Downtown. Here is a vast selection of places where you can snap your homecoming memories!
The North Carolina Museum of Art has always been a fan favorite for fancy photoshoots. Whether you're there to take pictures or just enjoy the view, it delivers a relaxing experience that people rave about. It's also within walking distance of many great food options.
The Van Gogh exhibition is an immersive experience that opened last March, engaging its visitors with dark lighting and colorful depictions of Vincent Van Gogh's work. It's also located in Downtown Raleigh. Read our article about it here.
This park provides a beautiful, sunny view full of green grass and hammocks. In addition, the field has a large green couch made from turf, which is perfect for pictures.
Bond Park is another picturesque, popular park in Cary. With trails, an open lake, green fields, and lots of seating, the park is a great environment for hanging out with friends and taking photos.
Downtown Cary has a rustic feeling, surrounded by old buildings and art. From the colorful water fountain to the flavorful homemade ice cream, it's definitely a great place to go relax and catch up with friends.
The Morgan Street Food Hall has boba, pizza, bagels, ice cream, sushi, nachos, poke bowls, burgers, fries and much more. The highly rated food, combined with the various art pieces, hanging lights and creative seating, creates a great environment for pre-dance photos.