Vintage Paradise: The Raleigh Music Collectors Show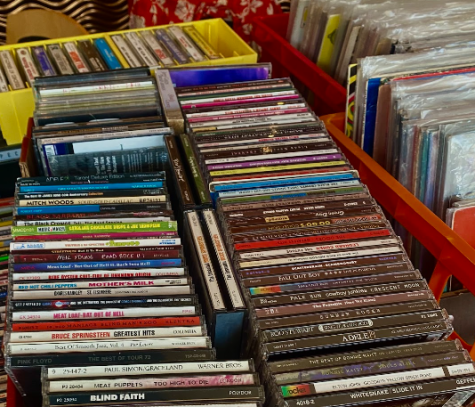 It's time to put away your AirPods and dust off your record player because the Raleigh Music Collectors Show is back. The show offers a diverse music environment filled with modern and vintage records, CDs, and cassette tapes. From $200 to $4, the show offers items suitable for a variety of budgets.
Music expresses moods in a way that may make you feel like you are in a completely different time. From Nirvana to Fall out Boy, the Raleigh Music Collectors Show will sell original albums dating back decades. Around guests, an abundance of collectors-worth vinyl is being sold, ready to make its way into a new assortment of vinyl.
Upon walking in, grunge music playing from a record player is the first thing customers will notice. By playing well-known music, the show enables people to sing along to songs as they slowly make their way through the maze of collectible-value records.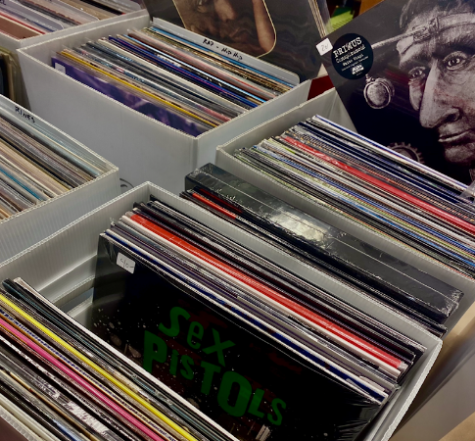 Most of the vinyl suppliers in the building are collectors themselves who have built up collections for years consisting of rare vinyl. For a scavenger looking for rarities,  the show displays the rarest of records in perfect condition.  The albums are is such stellar condition such that albums from the 60s seem brand new.
While it is the main attraction, vinyl isn't the only thing offered at this event; boxes full of CDs fill some stands too. Record players can be expensive, but CDs can be played in most cars still. People without the budget for vinyl or a turntable can still make some of these antique records part of their collection as some run as low as $2.
The event will take place at the Hampton Inn in Crabtree Valley and will be back on October 23rd and December 11th of this year.