Taking the Stands by Storm: What to Know About Falcon Frenzy
Taking the reins on school spirit, the Falcon Frenzy club is paving the way to a more upbeat Green Hope community. Coming off of the virtual years, advisors Mr. Ngo and Ms. Allen are thrilled to get the club back in action. Previously known as Falcon Faithful, the title is only a small part of the changes being made for this school year.
As the official school spirit club, Falcon Frenzy makes notable appearances at all athletic events and pep rallies. They work to ensure the safety of the students while maintaining an enthusiastic atmosphere. One tradition that's been upheld since the club's beginning is their decorated hard hats. Each Student Section Leader is given a hard hat that they can decorate any way they want, making them easily recognizable at sporting events.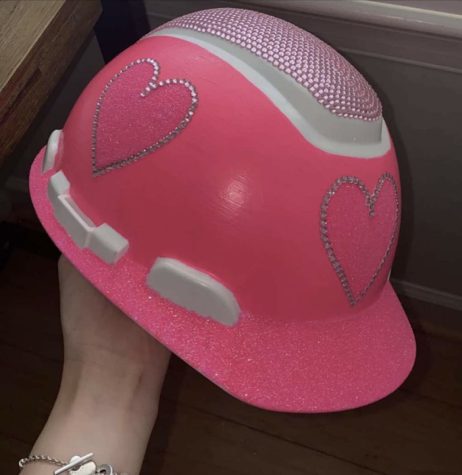 Following the pandemic, more Student Section Leaders have been added, themes created, and participants included to combat the decline in school spirit. Green Hope senior Harrison Wahl, has already become the face of the club by making daily appearances at sporting events and carrying the crowd with his energy. Wahl is easily recognizable as he sports his signature Falcon Frenzy hard hat at games. Harrison believes the club's top priority is to have people "come together and make things organized and safe, just so we can have a bunch of people at the games to make it a lot of fun". Whether it's leading cheers or going all out for the day's theme, Harrison never fails to bring the student section to life.
Falcon Frenzy is a fantastic way for Green Hope students to get involved in the school's community!  The club has already had its first interest meeting, however, students are free to reach out to Mr. Ngo or Ms. Allen if they would like to join. Through supporting athletes and demonstrating school spirit, the club has been a great addition to the Green Hope community.