Indie Artists: A Unique Addition to Your Playlist
Indie artists have continued to rise in popularity within the past few years and for good reason. The unique sound and creative craftsmanship of this genre of music has allowed for these musicians to soar in the industry. Take a glimpse into the artists dominating the modern day indie genre and the student body's playlists.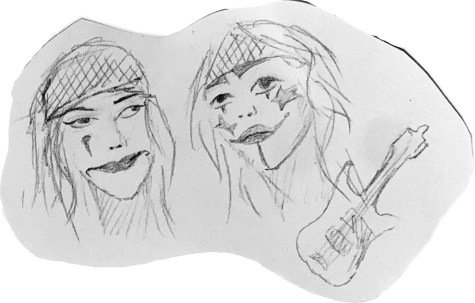 The Garden
With Wyatt Shears on bass and Fletcher Shears on drums, The Garden continues to pave its own way through the indie genre. One of their biggest hits has been "Thy Mission" featuring Mac Demarco accentuating their groove even more.  With an individualistic sound and an eccentric look, allow this duo of jesters to provide you with endless entertainment.
Mitski
Sadness and isolation have been particularly prevalent in this generation's music, and Mitski brings those emotions to life. Born in Mie, Japan, Mitski's music gives everyone a voice. Her discography covers a wide range of sensitive topics varying from gender struggles to more individualistic traumas. Whether students are struggling with insecurity or heartbreak, they can count on Mitski's music to fill the void with her strong vocals and rhythmic basslines. Allow for some of her most popular songs such as "Class of 2013" and "Your Best American Girl"– to wash away those difficult times.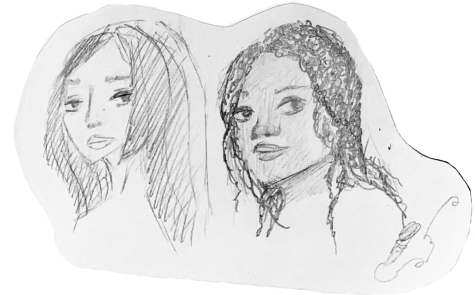 Coco & Clair Clair
Known for their light-hearted lyrics and easy-going beats, Coco & Clair Clair are the perfect lo-fi bedroom pop duo. They started their journey with the hit "Pretty", followed by the equally successful song "Crushcrushcrush". Their effortless and catchy lyrics have become a sensation and the best way to brighten up a room  or day so give them a listen!
Bôa
Bôa's songs have found intricate ways to resurface throughout the years. Their first song, "Duvet" was used as the opening for the anime Serial Experiments Lain. The show's reemergence in recent years has brought Bôa's powerful vocals and rhythmic guitar riffs to the limelight once again. Though the group is no longer active, their music is still aging well among students, so join them by giving Boa a try!
The Indie genre provides a wider range of experimental sounds allowing musicians bringing forth new sounds. Give these four artists a chance and find your next musical staple.
All featured art work created by Itziar Carrasco Gomez.