period.
Period product dispensers coming to Green Hope in hopes of alleviating student stress from lack of menstrual products.
The lack of period products in North Carolina schools stains the lives of students, as it continues to be a taboo subject for many. In 2022, the state government allocated $250,000 to schools for period products, however only half of the schools that applied received the funding due to it running out too quickly. Period Project North Carolina (PPNC), a nonprofit student-run organization, has been working to implement period product dispensers at Green Hope since the end of the 2021 school year.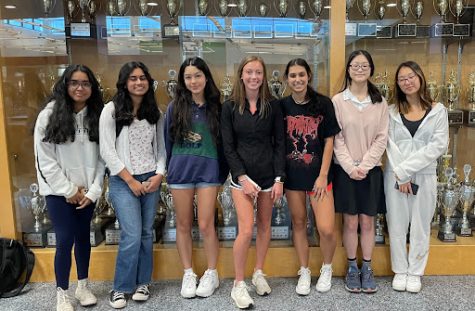 Rose Rosaleen ('24), Sarah Pazokian ('24), Shuban Gouru ('23) and 85 other student ambassadors from PPNC are working with Mrs. Alison Cleveland to install period product dispensers in 12 of the girls' bathrooms. 
The dispensers themselves are estimated to arrive by the end of September and will be on trial for two to three weeks. In addition to the bathroom dispensers, PPNC is also looking to provide Period Packages for students with lower income.
The students initially approached Mrs. Cleveland before the 2022-23 school year began. Mrs. Cleveland recalled being thrilled by the cause, saying, "the supplies exist and are accessible, but students have to ask." 
By eliminating the extra step of having to ask for menstrual products, the dispensers will remove a significant obstacle for students.
"
If you are a student and you don't have the supplies, that's on your mind. You're worried, you're anxious, you're concerned, which causes a barrier to learning. If you feel more comfortable, you can engage more.
— Mrs. Alison Cleveland, Green Hope Principal
"This would take learning time out of their school day," said Rose and Sarah, the cofounders of PPNC. "Previously, at Green Hope if someone got their period during school and had no products on hand themselves, they would have to go to the front office and ask for student services."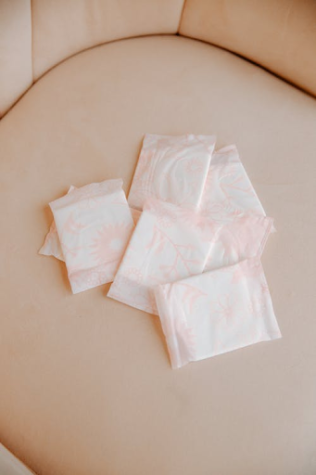 The dispensers will be kept permanently if they are not damaged. "We will be monitoring how they are used and how they are being treated. If they could be used responsibly that would be great," Mrs. Cleveland added. Through fundraising and donations, PPNC will restock the products regularly to make them as accessible as possible. 
Senior Class Secretary Shuban Gouru emphasized the importance of treating these dispensers well. "Change can only happen if the student body is respectful of the effort needed to supply these dispensers." Gouru said.
However, the dispensers serve a greater purpose than just increasing period product accessibility. 
"Part of it comes from the fact that a lot of students are not educated on period products themselves. At the same time there's this entire societal stigma on not talking about periods in public, and we need to get over that," said Gouru. 
By educating the community, PPNC hopes to continue decreasing the stigma surrounding periods. They are beginning at Green Hope, and working with 15 other NC high schools to encourage state-wide implementation of period product dispensers in bathrooms.
"
Better access to hygiene would create a learning environment where the female student body would feel that their education and their needs are prioritized.
— Rose Rosaleen ('24)
View Comments(1)
The staff of the GHFalcon would love a donation to help the journalism program at Green Hope continue to flourish. Many of our donations go to towards improving the materials that we deliver to you in electronic format. Thank you so much to those that are able to donate.
About the Contributors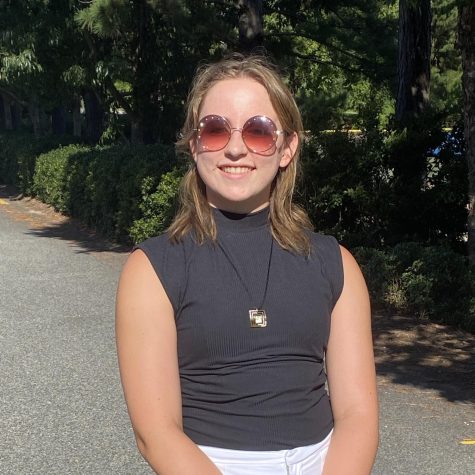 Yan Zimnitskaya, Staff Writer
Yan Zimninitskaya is a Senior at Green Hope High School, and this is their first year on the GH Falcon staff.  They are looking forward to sharing their creativity with everyone in the school as well...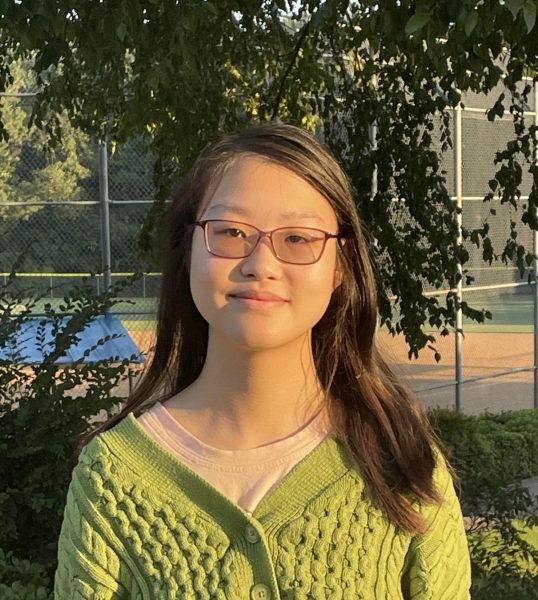 Megan Khor, Multimedia Editor
Megan Khor is a senior here at Green Hope, and this is her second year as a staff member of the GHFalcon. She is looking forward to working with this year's Falcon Staff. Megan found her passion for the...