Success Stories from Summer Break
Green Hope students Detail the Importance and Just how much they Needed to Refresh.
As students wave goodbye to summer, they return to school with a plethora of tales from their time away. A few Green Hope students showcased their unique experiences from summer in interviews with The GH Falcon.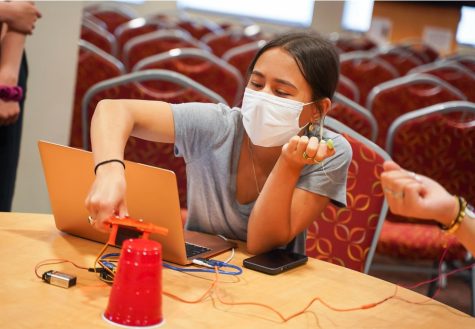 Summer is a great time to prepare for a future in college. Mia Andrew ('23) used her time over the summer to get ready for her upcoming years as an engineer. Andrew spent a week at an Engineering Intensive Program with the National Leadership Conference. She believes her experience at this program was beneficial to what lies ahead and helped her gain exposure to what lies in years to come, "It was cool to get more experience with actual machine design and programming because that's what I want to do in the future," she said.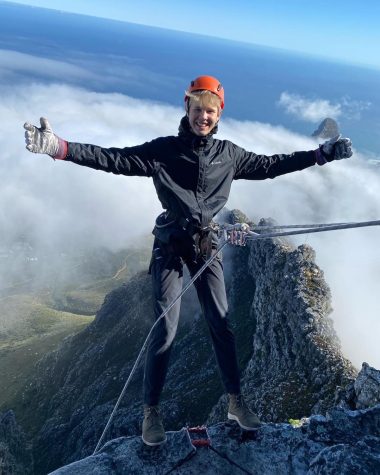 Summers can also be full of adventure, which John Bramson ('24) found out. This summer, he traveled to South Africa. During his travels, he had some once-in-a-lifetime experiences such as going on a safari and visiting Table Mountain (which overlooks Cape Town, South Africa). "I went rappelling down Table Mountain in South Africa," Bramson stated. Being able to see incredible views, animals, and cultures led to a further urge to travel and expose himself to more new things. This experience made him look forward to future travels, and resulted in Bramson labeling his summer a "success."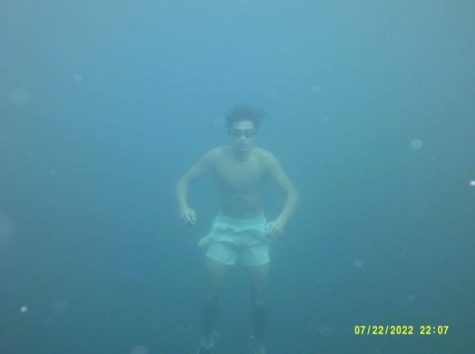 A popular activity among high schoolers is attending summer camps. Carrick Winkleman ('23) stated that the highlight of his summer was being a counselor-in-training for three weeks at Camp Kanata, located in Wake Forest. This camp was sleep-away, so campers were each assigned a cabin to spend a week in. Winkleman led all the camp activities while being evaluated by trained counselors. He stated, "Since I'm not a counselor, I am doing all the work for free, so I got service hours for…16 hours a day from when the kids wake up to when they go to sleep…I got a total of over 270 service hours." Winkleman believes his summer camp experience allowed him to have a successful summer that benefited him socially and helped him build his resume.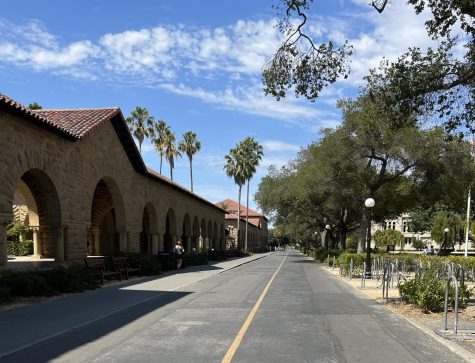 Claire Jackson ('23) used her extra time to attend Stanford's summer high school program in California. ¨I got to take classes with undergraduate and graduate students while earning transferable credits. It was a really cool experience and gave me a taste of college, as well as what rigorous academics were like" she said. This program helped Jackson prepare for college, while also teaching her more about majors that interest her.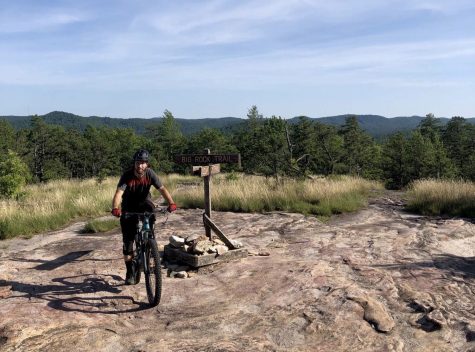 Summer is a great time to get active and explore the outdoors, which Luke Bourke ('23) demonstrated. Bourke prioritized excitement over the summer, which he attained through activities such as cliff jumping and mountain biking. He is an avid mountain biker, so he spent a lot of his summer on the trails. His favorite thing he did was go to Brevard, North Carolina for a month to bike in the mountains. He stated, "It was all-around fun, and if you´re having fun, you're successful, so that's how I was successful this summer."
Everyone takes a different pathway during break, but as long as one fulfills their unique purpose, they have achieved a successful summer.