An Optimistic Future for the Green Hope Softball Team
The Green Hope softball team has been through quite the journey this season, with many accomplishments along the way. They started off their record with two landslide wins; 16-3 and 12-2. Unfortunately, that streak ended with a tough, 14-3, loss against Broughton.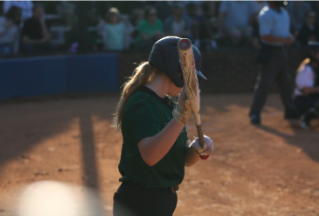 Anna Loscko has been the head varsity softball coach for three years, and she spoke about the achievement that stuck out the most to her. She stated, "After developing a losing record early on in the season, we came back to beat Athens Drive at their place. It was nice to get another win after many losses." These set-backs show that the team is able to overcome a challenging patch by being mentally tough on the field and confident in themselves.
Their overall record of 5-14 does not put into perspective the hard work and growth the team had over the course of the season. Moreover, it does not account for all the new players that have had to adapt to a varsity environment. Coach Loscko stated, "We are a very young team. Four out of six players in the infield are freshman or sophomores. As a coach, I must remember to trust the process." Having a young team will be advantageous in years to come, as the team can only grow stronger.
Captain Reagan Morris, whose primary position is center field, spoke on the dynamic of the team. She stated, "This year's team is very cohesive and we all get along very well. It helps us build each other up when times get tough. Everyone plays their own important role and the team wouldn't be the same if someone weren't on it." Without the uplifting nature of a team, it makes it very difficult for a team to improve. Morris stated, "I feel the best way I keep my team motivated is through positive reinforcement and uplifting words after every play and every at-bat."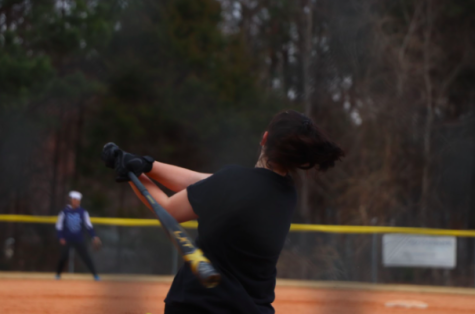 Looking back on the 2022 season, every member of the team worked their hardest to play to their full potential. Additionally, the team strengthened their bond, having been through highs and lows together. Morris Stated, "Some of the most memorable moments have been on bus rides to away games. It's always a good pre-game pump blasting Domino by Jessie J with everyone singing along.¨  The future is bright for the softball team, as the team has many young players that show dedication to the team's success.