Six Swing Into Spring Trends
With the spring season in full swing, it's time to start compiling your spring-time fashion essentials. Pastel colors and colorful jewelry are all the rage, accompanied by a variety of wardrobe staples, and trendy accessories. Allow this spring-time trends compilation to guide you through compiling your ultimate warm-weather collection.
Colorful Jewelry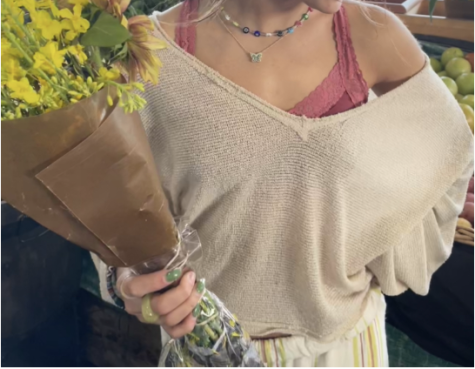 One way to up any outfit is through the use of accessories. Accessorizing your outfits immediately results in a more stylish and put-together look. While this applies to all times of the year, accessorizing can pertain specifically to spring with the use of colorful jewelry. As pictured to the left, colorful beaded necklaces are a great way to incorporate more color into an outfit. Chunky, colored rings are also a spring-season must in your collection. Statement pieces and bright colors are a necessity to upgrade your outfits and add some spring flair to anything you wear.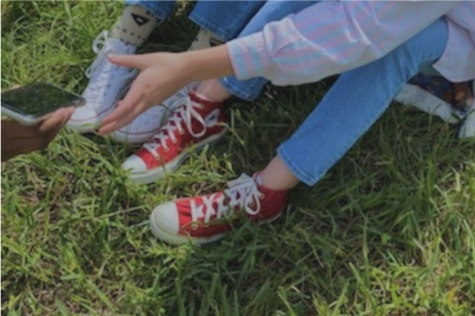 Converse
Converse are making a comeback this spring season. Paired with either shorts or pants, these kicks are a great addition to make your spring outfits more trendy. Converse come in many different colors and styles, allowing them to be worn with different outfits. These shoes are comfortable and stylish, making them perfect for warm-weather outdoor activities.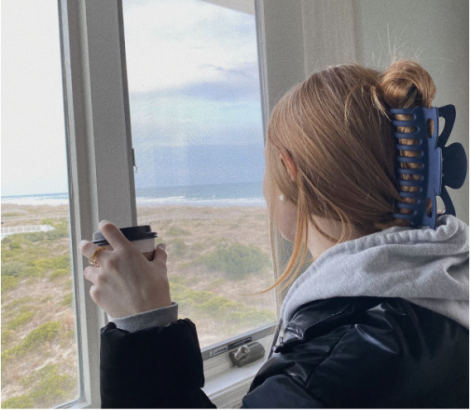 Claw Clips
Another trendy, yet functional accessory to add to your collection is the claw clip. These clips are cute and easy to throw on with any outfit. Perfect for a bad hair day- or anytime you want to keep your hair out of your face– the claw clip is the perfect hair accessory to incorporate into your spring wardrobe. These are a universally appealing accessory, but for more of the springtime vibe, look for clips with bright or pastel colors! These clips can be found at most boutiques, such as Vestique (located in Park West) as well as Amazon.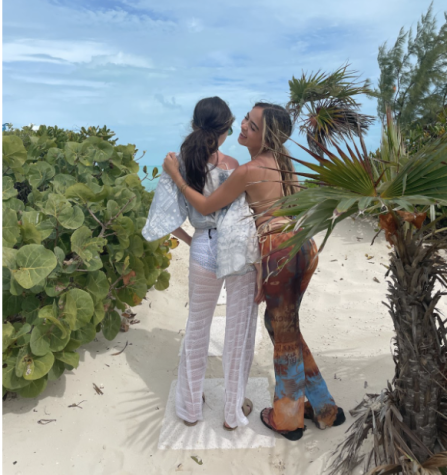 Flowy Pants
A fun and creative way to improve your spring outfits are with flowy, loose-fitting pants. As seen to the right, these flowy pants are perfect for warm weather, as they are airy and comfortable. These pieces are great paired with a tight top, to contrast the looseness of the pants. Perfect for a beach or lake day, they are easy to throw over a swimsuit and look stylish. Pants like these can be found at stores such as Urban Outfitters and Zara.
Scarves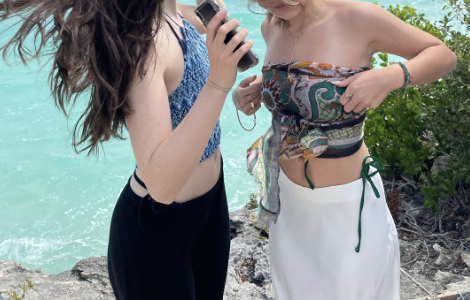 Scarf tops are another very versatile and popular trend that should be added to your spring wardrobe. These tops can be found in all colors and patterns. Scarves can often be found at second-hand stores for a very affordable price. These tops are very modifiable and can serve many purposes in an outfit. As pictured to the right, scarves can be styled in many different ways, serving as a colorful accessory or strapless top.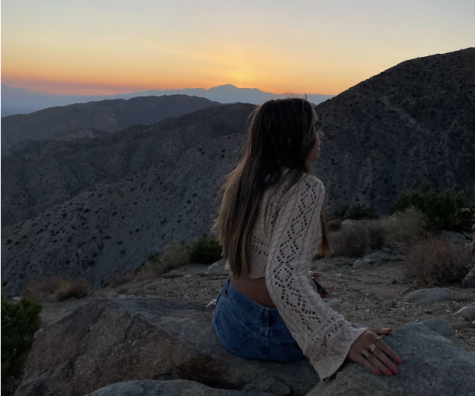 Crocheted Tops
Another piece to add to your warm-weather collection is crocheted tops. These tops, as pictured to the left, are very airy and perfect for the newly rising temperatures. These are usually more statement pieces, paired perfectly with some denim bottoms. Crocheted tops are great for layering, and can be found in a variety of bright or neutral colors! Stores such as Urban Outfitters, thrift stores, and Pacsun.