The Youngest Team in the SWAC: Varsity Baseball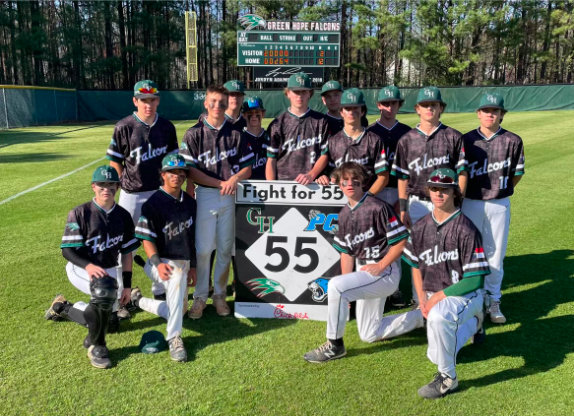 For the Green Hope High School Men's Baseball Team, this season has been tough with a new conference and few experienced players. However, the young falcons have risen to the challenge and exceeded expectations so far, winning six out of their ten games.
The team's coach, Coach Miragliuolo, described the team's initial lack of experience. "Last year we had thirteen seniors. This year we have one senior, four juniors, eight sophomores, and one freshman." The extreme drop in upperclassmen has proven to be a large, yet welcome challenge for the team, and Miragliuolo himself. "We have had a lot of learning to do," Miragliuolo remarked, "This is the youngest team I have ever coached and is probably the youngest varsity team in North Carolina." However, with Miragliuolo's twenty-one years of coaching, he is well-equipped to lead a less-experienced team.
"
This is the youngest team I have ever coached and is probably the youngest varsity team in North Carolina."
— Coach Miragliuolo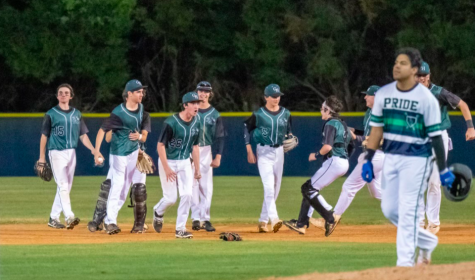 Sophomore Ryan Poray, a pitcher and first baseman on the Green Hope Baseball Team, also expressed a similar view. "We are a very young team filled with mostly sophomores and juniors," Poray stated, "We are very excited for what the future has in store for us." Although the team's young demographic has been a challenge, it is also very exciting. This Green Hope team has a very bright future ahead of them, because the majority of the players will be returning (with more experience) for at least one more season.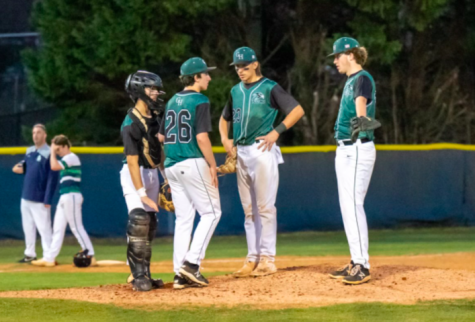 While the team has had multiple exciting moments on the field, both Poray and Miragliuolo agree that the win against Leesville Road was the best. "My favorite moment this season was when we beat Leesville Road, a very experienced and proven team, in a seven-inning 3-1 game that ended with a diving catch." The team also beat Panther Creek last Monday, a win that put Green Hope one step closer to winning the Fight for 55. 
The Green Hope Baseball Team is hopeful for the rest of the season "We are going to continue to see highs and lows this year, but we will hopefully grow as a team and finish strong," Miragliuolo stated, "And in the meantime, players will gain valuable experience that will help them get ready for next year." 
The team's next home game will be Friday, April 22 at 6pm.