Seniors Give Advice: Valentin Nikolov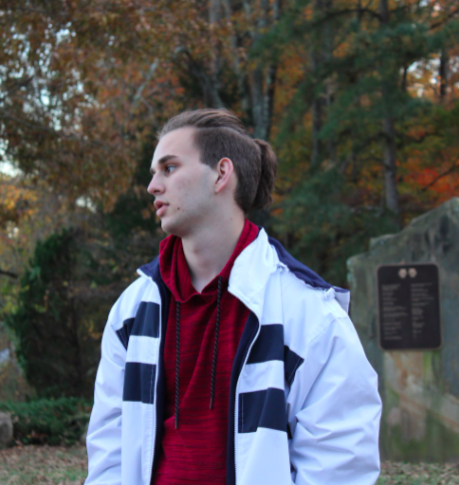 In this edition of Senior Advice, Val Nikolov reflects on his time as an underclassmen. In the words of Val, "there's no reason to be scared… it's high school."
What do you want to tell underclassmen to help them for the future?
"The main killer is being unmotivated and not doing your work, try your best to stay focused. If you let yourself be unmotivated and not do your work and don't study it's not going to pay off. Have fun, I'm not saying don't have fun, but also be focused when  in school."
What clubs do you recommend?
"That varies. It depends on interests. I wish I joined some clubs. I wish I didn't join others. Experiment, that's the best advice I can give."
What do you wish you had done differently?
"A lot. I wish I had studied more, I wish I'd been more motivated to actually get my work done, I wish I was more focused, I wish I had a schedule to actually do stuff. I also wish I tried out more stuff, there's no reason to be scared. It's high school, it doesn't matter."
What do you want underclassmen to know about success? What does it look like to you?
"You won't succeed. Not on your first try. You will not succeed on your second. Consistency is where it all comes down. That's all you can do. You've got to work hard at things because nothing will come easy. You just have to work hard!"