Winter Sports Finale
Spring is on the way and our Winter sports are wrapping up day by day. Here's how your Green Hope Falcon sports are doing as they wrap up the season:
Men's Basketball fell to the one seeded Richmond Raiders this Tuesday February 22nd in the first round of the state playoffs. At the half our Falcons led by seven after an offensive outburst from Green Hope's senior point guard Kevon Riley. Unfortunately they couldn't close out the upset as the Raiders, led by ESPN's 24th ranked player in the class of 2024: Paul McNeil, were simply too much for our Falcons. The final score was 88 to 72. 
Following a successful season, Green Hope's wrestling team finished with two athletes placing in the State Championship. Junior John Domencic finished sixth in his weight class and junior Jackson Ealy finished fourth in his weight class. Both athletes will be back for next season so Green Hope can look forward to another successful season in 2023. Congratulations to Coach Gursslin and both athletes. 
Although this season was admittedly a tough one for Green Hope women's basketball, they finished strong, winning two of their last three games. After starting 1-14 things looked very bleak for our Falcons. Fortunately the team was able to pull it together somewhat and finished with four wins on the season. With their two leading scorers Abigail Brown '25 and Mel Mydosh '24 being underclassmen, women's basketball is sure to improve in the coming seasons.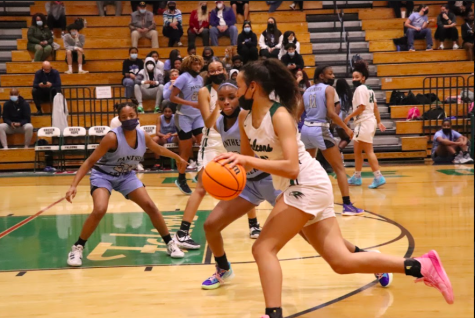 Much like years past, men's swim and dive found themselves State Champions at the end of their state meet. This makes it their fifth State Championship in five years, an accomplishment rarely seen in any sport. Senior Michael Cotter had himself a day setting two state records, one in the 200 yard freestyle and the 400 yard freestyle relay. Men's swim and dive found themselves on the podium eight times total, summing up to yet another State Championship. 
Women's swim and dive also found success as they were able to finish as runner ups in their respective state meet. Michael Cotter wasn't the only Cotter to swim well for Green Hope as his sister Keelan finished first in two events. Mere Whelehan '25 and Samantha Allred '22 also performed well as the two totaled six podium visits total. While women's swimming was successful this year, they will be back and better next year as Mere Whelehan and Keelan Cotter are both not yet seniors.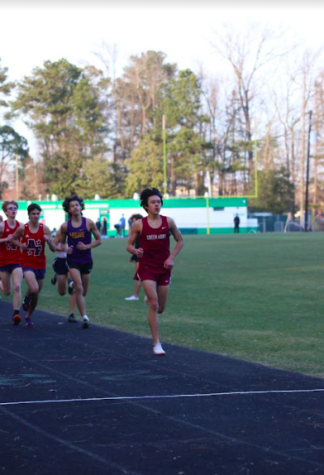 Indoor track was triumphant in their State Championship meet totaling multiple top three finishers.The men's four by 800 meter relay finished third in the state, senior Jacob Kurak finished 2nd in the state in the thousand and senior Toria Roundtree threw a Green Hope school record to take home first place in the shot put making her your State Champion! Congratulations Toria! All three qualified for indoor nationals in New York and will compete there in March.
---
That's all for Winter Sports! Stay tuned to the Green Hope Hunt Podcast hosted by our sports editor and writer duo, Davis and Grayson Cuffe, for monthly Green Hope sports updates. Also be sure to check the GHFalcon.com for sports articles just like this one. Enjoy your sports Falcons!