As the summer comes to an end, the leaves turn orange and the heat settles. With perfect weather and scenic views, it's the ideal time of year to enjoy all the different activities related to fall. Around the Triangle, there are perfect locations to enjoy during the fall, and the GH Falcon has curated a list to enjoy with friends and family!
Starbucks
For many, autumn doesn't officially start until Starbucks returns with their annual fall drinks. Symbolic with cooler weather and warmer colors, Starbucks' use of cinnamon, nutmeg and cloves drives customers to transition into fall with their iconic logo-clad cups. This year, Starbucks released two new additions to their fall lineup, with Iced Apple Crisp Oatmilk Shaken Espresso and Iced Pumpkin Cream Chai Tea Latte bringing a new taste of fall to customers. To fully encapsulate autumn in a drink, Starbucks is the perfect place for those who want to experience fall's crisp air and orange colors through a sip from their favorite brand.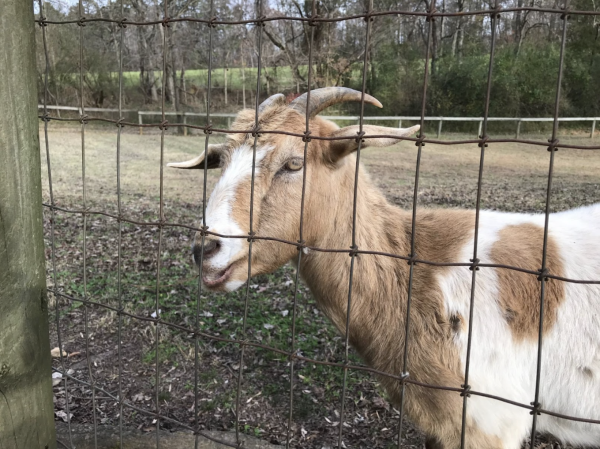 Ceadrock Park
With the leaves beginning to turn orange and the weather cooling, it's the perfect time of year for a stroll in the scenic Ceadrock Park. With a variety of landscapes ranging from steep mountain-like terrains to grass fields with goats to a glimmering lake with waterfalls, Ceadrock Park has a place for everyone to enjoy the autumnal atmosphere.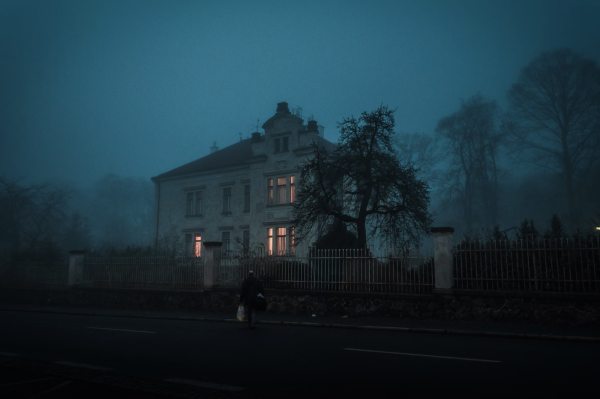 Panic Point
Fall is often associated with haunted houses. Panic Point, a haunted "field," consists of six haunted attractions: Carny Crypt, an original setting from the Blauer Bros. Carnival that tells the original hauntingly dark history of the attraction; The Dark Trail, a haunted trail followed by the dark lore of the Stalker Family; Killers in the Corn, a corn maze peppered with "killers"; Stalkers Farm, another corn maze with the Stalker family scattered aound their farm to defend themselves (by scaring); Howling Hayride Hunt, a hayride around Panic Point accompanied by werewolves and hunters; and Haunted Forest, a half-mile long haunted forest with twelve scenes, laden with scares at every turn. With a variety of attractions and a ton of scares, Panic Point is the perfect place for a spooky night with friends and family. 
Page Farms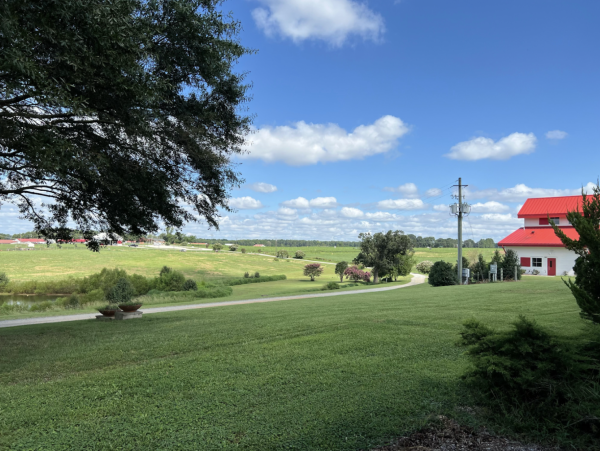 As the fall season brings a new harvest, look no further than Page Farms. With local farmers bringing organically grown gourds, fruits and vegetables associated with fall, the perfect opportunity to buy delicious produce exclusive to fall arises. Local artisans also showcase and sell their products at Page Farm's market. Not only is Page Farms a market for local artisans and farmers to showcase and sell their products, but it is also a place for recreation. At Page Farms, there's a variety of activities to enjoy, from corn mazes, hayrides and pumpkin patches to animal farms and cow milking simulations, Page Farms offers both recreational and material amenities to enjoy during the fall season.
As the fall season enters the stage, check out these locations to enjoy everything fall-related!