Final seconds tick off the clock in the 2016 North Carolina Soccer State Championship as number 14, Matt Ostrander, rushes to celebrate the win with his teammates. Now seven years later, things have come full circle. New Green Hope Varsity Soccer Coach, Matt Ostrander, is now running the show, coaching kids on the same field he dominated years ago. 
Many athletes have transitioned from a successful player to an even better coach, since Ostrander had a knack for both winning and leading as a player. Ostrander described his Green Hope playing career as a "roller coaster ride", further stating "I went through every stage possible, from being on the bench, to team captain, to state champion." Ostrander had transferred to Green Hope as a sophomore and struggled to adapt to the rigorous difficulty of Green Hope soccer. By the end of his career, Ostrander had racked up a multitude of goals, a state championship, and a hunger for more.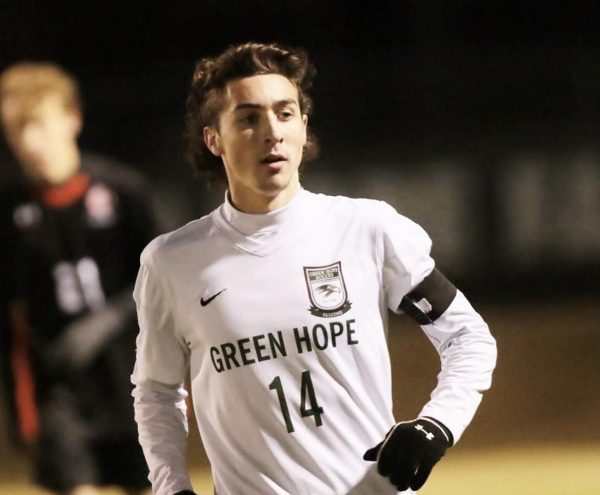 After attending NC State University, Ostrander's passion for the game was stronger than ever. Under the guidance of former Green Hope Varsity Soccer Coach, David Corsbie, Ostrander joined the Green Hope Soccer family once again, starting out as the head JV coach. When asked about his biggest influences for coaching, he places credit on Coach Corsbie, claiming "I found a lot of success with [him] at this school." Ostrander also says "My first coach was my father, whose guidance turned me into a great athlete."
In addition to being a stellar athlete, Ostrander immediately displayed his coaching prowess, leading Junior Varsity teams in 2021 and 2022 to nearly perfect records. Rasmus Petersen ('24), a player formerly on the undefeated 2021 JV team, is currently under Ostrander's coaching on the Varsity team. When discussing Petersen's reaction to the coaching change, he revealed "having someone we knew from our past family of Green Hope soccer was perfect."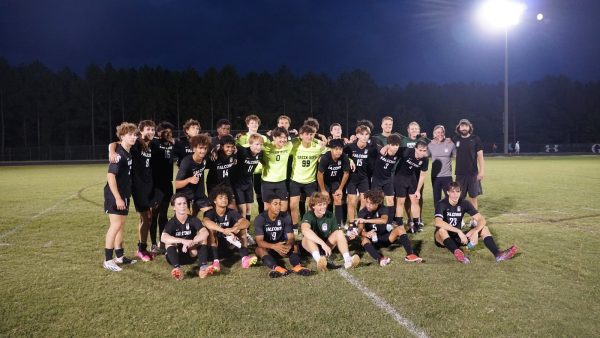 This "family" environment is a major point of reinforcement for Ostrander. In fact, he emphasized that "I coach at Green Hope because I feel fulfillment from giving back to a program," he continued "it's nice to think you can help make a difference on people's lives." Ostrander developed immensely in his high school years as an athlete, and a person, which served as motive to return to his stomping grounds.
Despite this presence as a student athlete, new coaches typically struggle from the get go. Ostrander claims his biggest adversity is "trying to find the perfect balance". He explains "growth occurs with both highs and lows but nobody enjoys the lows in the moment. When things are tough as a coach you have to be there to help get your people out of it." Ostrander's current season has started strong, as the Falcons are currently 4-2, but most expect even more– including the elusive State Championship that Green Hope has hovered around the past few years. Coach Ostrander believes that success is near, by saying "I have continued to find rhythm the longer I've been [coaching] and I hope to continue improving." With the passion and pride Matt Ostrander has for Green Hope soccer, it will be inevitable that he finds the success he's looking for.