Not only did the new school year bring new students, but it also brought new staff as well. For the 2023-24 school year, Green Hope High School hired 31 new staff members.  The GH Falcon interviewed a few of these new faces to understand what attracted them to the school.
Ms. Madeline Leamy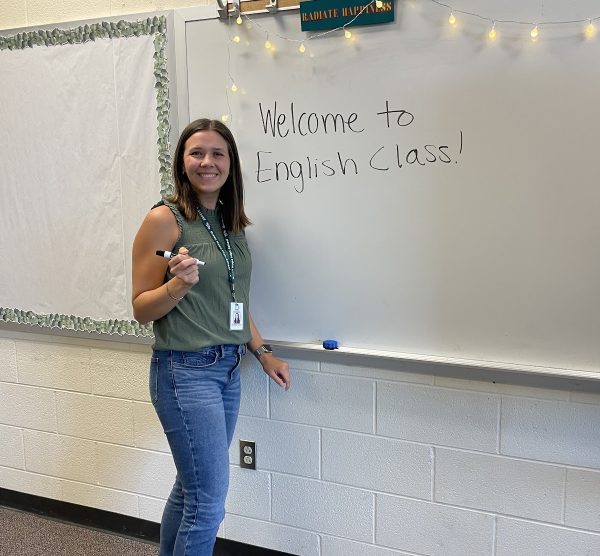 Before Green Hope, Ms. Madeline Leamy was an elementary school teacher for three years in Orange County. She described her reasoning for coming to Green Hope, stating, "I had been an elementary school teacher for three years and was realizing I wanted something more challenging. After exploring some of the schools in the area, I came across Green Hope, and I just love the community aspect and how students were encouraged to do more than just be a student, whether that's be an athlete, a musician, or a part of a club." Ms. Leamy shared her thoughts on the school after the first week. "I feel like it's been the weirdest week of my life with school being canceled twice, but I felt incredibly welcomed by both staff and students. It has been an awesome first week to start building connections and relationships, and I'm excited to see where things go."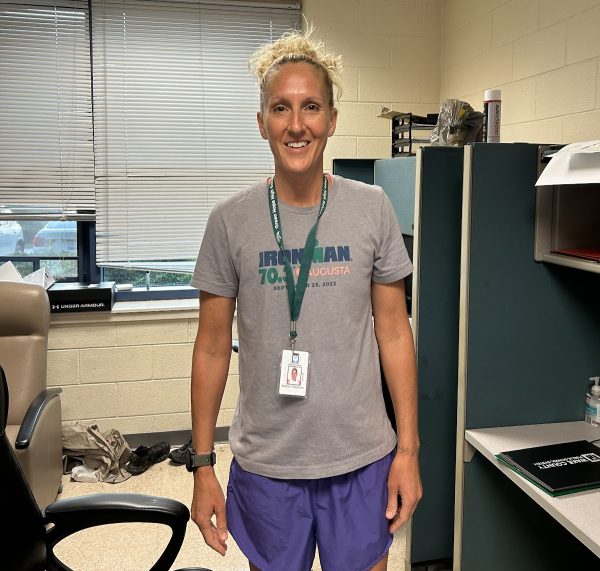 Ms. Kate Wahlmann
Before coming to Green Hope, Ms. Kate Wahlmann was a seventh-grade language arts teacher in Durham for five years from 2006 to 2011, after which she took a break to raise her triplets. "Once my kids went into middle school, I went back to teaching full time. I had heard so many good things about Green Hope, and at my interview I loved the friendly atmosphere and felt comfortable right away," Ms. Wahlmann said. After a week of teaching at Green Hope, Ms. Wahlmann shared her thoughts on the school. "Oh my gosh I love it. Everybody is so supportive, and I'm just really looking forward to seeing how I've grown as a teacher and getting to know my students better.
Ms. Alyssa Eickler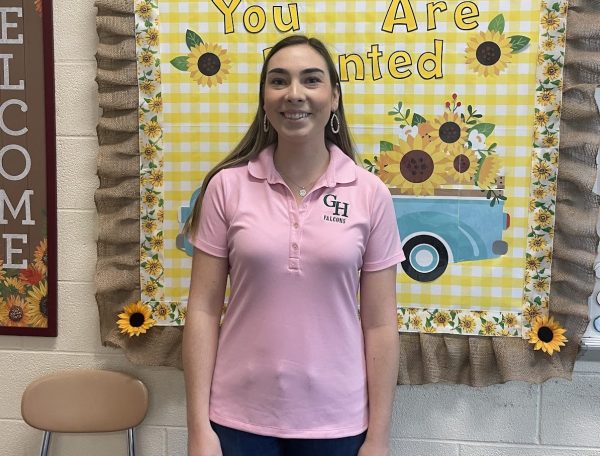 Before officially joining the staff at Green Hope, Ms. Alyssa Eickler was a student teacher at the school. She described her primary motive for joining Green Hope. "I thought that Green Hope had really good support systems. I really enjoyed when I met some of the other math teachers, and I also think that the students here are really hard working," she said. Ms. Eickler felt optimistic after the first week of school. "The students are amazing. I knew I wanted to be a teacher and it's going exactly the way I thought it would go. I look forward to seeing my students be successful as well."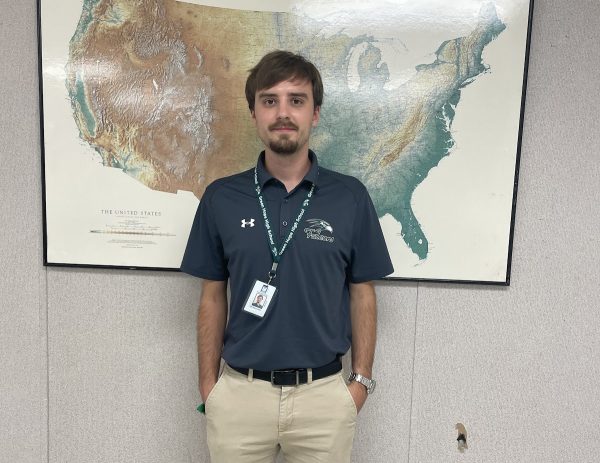 Mr. Stefan Little
After teaching in Alaska, Mr. Stefan Little is looking forward to the school year at Green Hope. "I did my student teaching here right after college after hearing it had a good reputation and [Green Hope] was a wonderful school to teach at. After my stay in Alaska I decided to come back here, just really [because] I love the culture." Mr. Little shared his thoughts on his first week. "The students are phenomenal. They are really motivated to do their work, which is so nice to see. I have a lot of students who are really jazzed up about world history and American history, so I'm just happy to be in a place that loves learning so much," he said.
Here is a list of the 31 new staff:
Mr. Boris Brown – SPED IA
Ms. Emma Bumgardner – Student Services
Ms. McCall Anna Byrnes – SPED IA
Mr. Hunter Coffrin – Science
Mr. Aaron Craycraft – SPED IA
Ms. Kristin Drumheller – English
Ms. Alyssa Eickler – Math
Ms. Candi Fernandez – Math
Ms. Maura Gaffney – Healthful Living
Ms. Noel Garcia – Building Sub
Ms. Meg Gavin – English
Ms. Eunice Haynes – Math
Ms. Jasmine Hunter – SPED IA
Ms. Ioana Ibanescu – Math
Ms. Flo Jacques – Student Services Intern
Ms. Madeline Leamy – English
Mr. Stefan Little – Social Studies
Ms. Jennifer Mathis – SPED IA
Ms. Jessica Merry – Student Services
Mr. Jeff Moran – Social Studies
Ms. Denise Murray – CTE
Mr. Howard Ravit – SPED IA
Mr. Justin Reitz – SPED
Ms. Malorie Rice – SPED IA
Mr. Jerry Sachet – Social Studies
Mr. Jacob Smith – SPED
Mr. Robbie St. John – Athletic Director
Mr. Cory Teasley – Student Services
Ms. Kate Wahlmann – Healthful Living
Ms. Erica Whitesock – Science
Mr. McDaniel Wynne – Social Studies