Despite the end of summer drawing near, temperatures remain high. On a hot, breezeless day, there is no better remedy for the heat than a cool, refreshing cone of ice cream. In fact, the Triangle offers a wide variety of ice cream shops to choose from. The GH Falcon has compiled a list of ice cream stores in the Triangle for you to check out with friends and family!
Howdy Homemade Ice Cream
Located in Downtown Cary, Howdy Homemade Ice Cream is a newer edition to the ice cream scene in the Triangle. The store hires people with developmental and intellectual disabilities and is a non-profit, meaning its proceeds go to helping the community. Howdy is known for its dairy-free and allergy-friendly ice cream as well as its unique flavors, such as Dr. Pepper Chocolate Chip and Chocolate Velvet Peanut Butter Cup.
Sugar Koi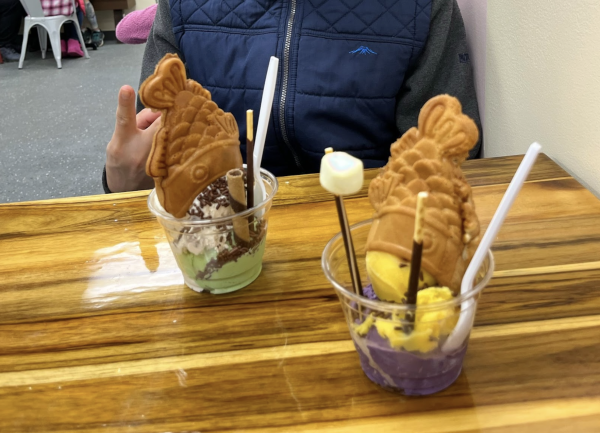 For the more adventurous ice cream lovers, Sugar Koi adds an asian touch to the classic ice cream cone. The store offers flavors such as Lychee Sorbet, Ube and Thai Tea. Sugar Koi is best known for its Koiyaki, which are fish-shaped waffle cones. 
Andia's Ice Cream
On days with nice weather, long lines at Andia's are the norm. For many, the wait is worth it. Year-round flavors such as Baklava, Oreo Latte, and Rose Pistachio keep customers coming back. In addition to the year-round flavors, Andia's offers six additional flavors that change each month.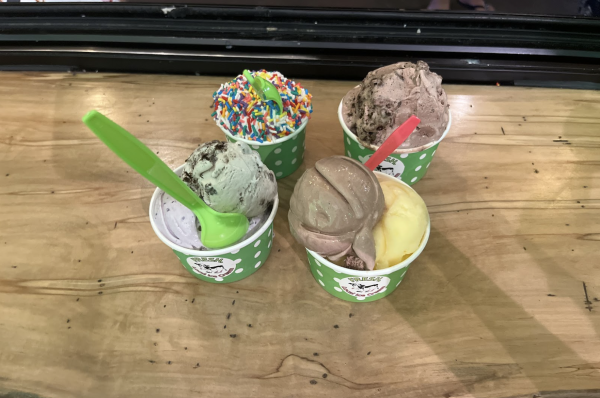 FRESH. Local Ice Cream
FRESH. Local Ice Cream has multiple locations across the Triangle. Many enjoy visiting the site in Downtown Cary, because they can explore the area after grabbing some ice cream. Known for their freshly-made waffle cones and large selection of flavors, FRESH. is a local favorite. 
Handel's Homemade Ice Cream
Handel's Homemade Ice Cream is known for its large portions at reasonable prices. In addition to its many ice cream options, the shop sells sundaes, hurricanes (ice cream blended with toppings), shakes, ice cream sandwiches and more. 
Ice cream is a delicious treat for all ages. If you are looking to get a scoop before summer ends, check out these locations in the Triangle for a fun outing!