Boxing Ring, Christmas Car and More: Senior Car Parade
Starting off senior year strong! The 2023 seniors successfully pulled off their first event of the year – the annual car parade.  Ranging from boxing rings to the Mystery Machine, this year's parade had it all. While there were many memorable cars, a select few stood out as the winners.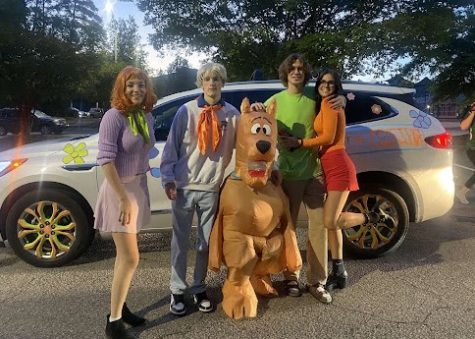 The winner of the TV Show/Movie category was the "Mystery Machine". The Scooby Squad, including Lexie Davila, Ashton Abood, Gray Winfree, Sarah Glitzer, and Carrick Winkleman pulled through with their Scooby Doo themed vehicle. Decked out with on-theme colors, flowers, and costumes, this car was destined to win. A special mention goes to the inflatable Scooby!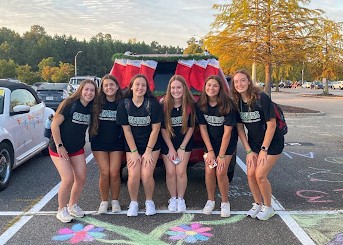 The group that came out on top for the Song category was the Mariah Carey Christmas car. This vehicle was on-theme with the Christmas spirit. With stockings lining the back of the car (pictured left), Christmas lights hanging from the windows, and Mariah Carey's christmas tunes blasting from within, this group easily secured the win. Stella Minicucci, Jillian Orlando, Kendall Fowler, Emma Kate Springer, Paige Lisson, and Kelsie Stafford wish their senior class a Merry Christmas!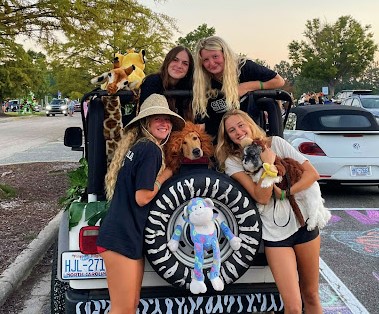 The winners of the School Spirit category consisted of Payton Barnes, Bethany Blackman, Ava Ludwig, and Abby Prucha. This Jeep was covered headlight to headlight with all things safari. It featured a real-life lion (dog), and many stuffed animals attached to the outside of the car. Zebra stripes lining the outside of the jeep tied the whole look together for the perfect safari-themed vehicle.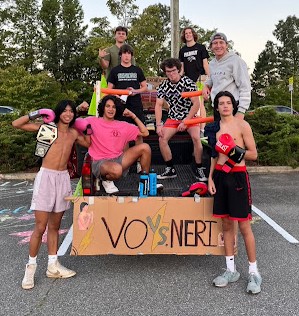 One of the most memorable cars from this year's parade was the boxing ring. This pickup truck turned fighting ring received the attention it deserved. Catching the eyes of all the parade participants and viewers, the live action fight scene between Andrew Vo and Griffin Neri taking place in the truck bed was a hit. The Vo vs. Neri crew consisted of Andrew Vo, Cyrus Jahromi, Walker Hamilton, Riley James, Griffin Neri, Bladen Willis, Ian Williams, and Isaac Williams.
As a whole, the 2023 senior class impressed everyone with their car parade creations. This success marks the first of many senior traditions!
Leave a Comment
About the Contributors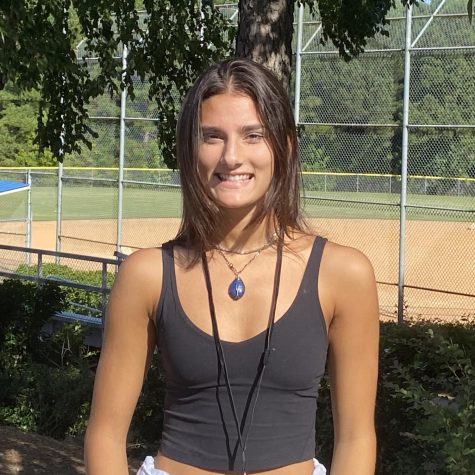 Neely Mallik, Student Life Editor
Meet our staff member Neely Mallik! Neely is a senior and this is her second year being a staff member for the Green Hope Falcon. As well as writing articles, Neely is the social media editor for The Falcon....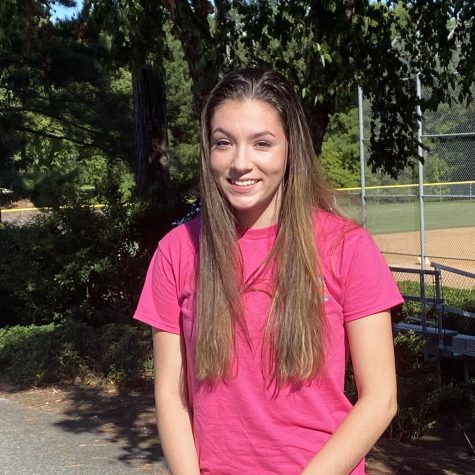 Lexie Davila, Sports Editor
Lexie Davila is a senior at Green Hope High School, and this is her first year as a staff member at the GHFalcon.  Lexie transferred from Cary Academy.  She enrolled at Green Hope her junior year, and...