Chorus's Final Concert: Showcasing Strong Talent and Community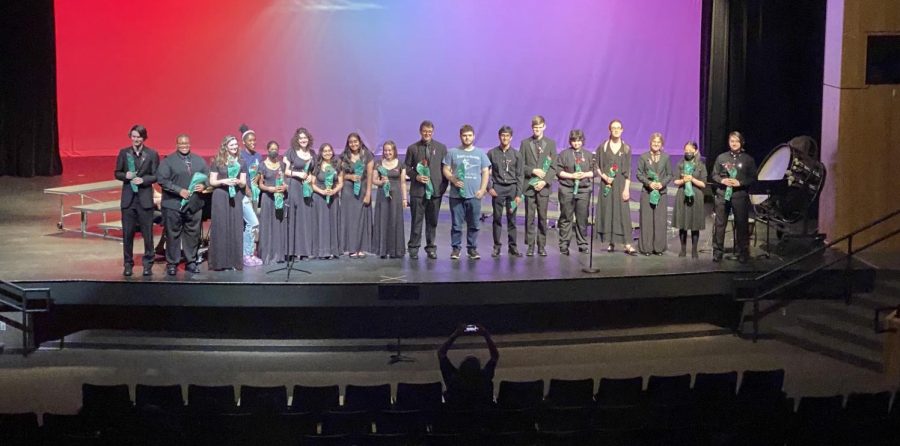 Thursday night, Green Hope's chorus program put on their last concert for the year, a bittersweet moment for senior students. Chorus has provided not only a family but a home for many students. Chorus member and senior Gursiman Kaur said, "It's really sad because I made a lot of good friends in chorus and I feel like this is a big part of my life especially at Green Hope."
"
I made a lot of good friends in chorus and I feel like this is a big part of my life especially at Green Hope."
— Gursiman Kaur ('22)
Having taken 8 semesters of chorus, Kaur has dedicated a large portion of her time to the program. She went on to say, "Everyday this is the safe place that I come to so I feel like now that it's ending I feel I have to start over again." Although her journey with the Green Hope chorus program has ended, she still feels deeply connected with all of the members.
Freshman chorus member Nicole Andersen said, "It's the end of a chapter for me and the book for other people. I want to celebrate the acknowledgement at the end of their book and it's a little bizarre because these people are leaving but I'm going to be here next year." Just within a year, Andersen has been able to form great bonds in the community. The final concert was a way for these students to not only share their talents but their connection to each other.
"Getting to sing and connect with people that's so special and something that not a lot of people get to do, and to do do arts in school, it helps you with your daily life," added Kaur. Being a part of chorus in high school was not only meaningful for Kaur, but also provided her with a supportive group of people. This was prominent throughout the concert with outpouring of love from chorus teacher Allen Botwick, showcasing his students' hard work from the classroom to the stage for a full audience to witness on Thursday night. The audience thoroughly enjoyed the performances.
Andersen ended off by saying, "Chorus is the place where I discovered this art and these people and it continues to remind me of just how important this time is." The program provided not only a lively concert for many to enjoy but a space for students to be accepted and welcomed. Chorus members can proudly say they have continued growing their loving community for another year.
Leave a Comment
The staff of the GHFalcon would love a donation to help the journalism program at Green Hope continue to flourish. Many of our donations go to towards improving the materials that we deliver to you in electronic format. Thank you so much to those that are able to donate.
About the Contributor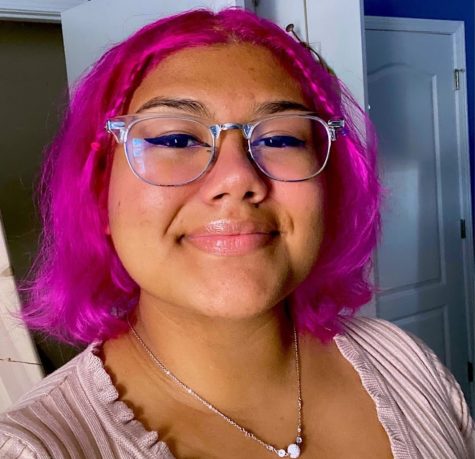 Arianna Bennett, Staff Writer










Arianna Bennett, a senior at Green Hope, is excited for her first year with the Green Hope Falcon! Outside of school, you can find her doing something for theater club and dancing....