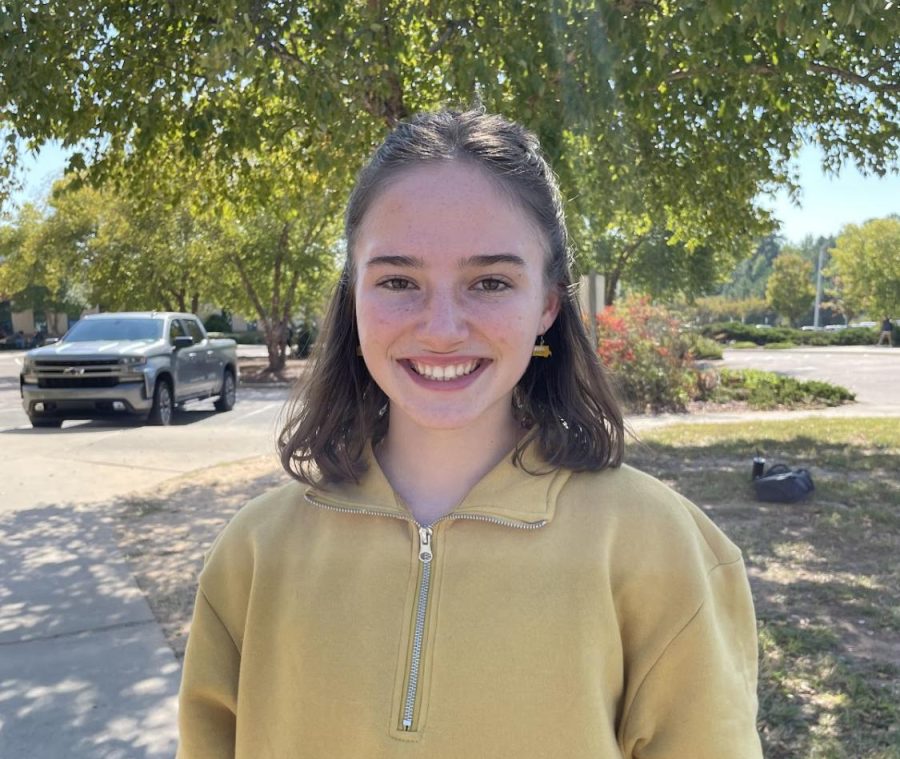 Julia Plura
Julia Plura ('24) is a foreign exchange student from Germany. She is intrigued by the English language and history of America. She says, "We always learned about the US, the cities here, and how lively it would be to be here. So I wanted to experience that myself."
Deciding whether or not to be an exchange student was crucial for Plura since this decision would be costly. Applying for a full ride scholarship with AFS allowed her to be a student at Green Hope today and pursue her goals. 
"Schools in Germany are much more different than here," according to Plura. Essentially, she noticed that transportation is easier and more accessible back home. She says, "You are way more independent in Germany than here. You can go to school or anywhere else by bus or bike, so you are not dependent on a car or a driver's license."
Usually, parents have the ability to keep up with their student's grades and performance via PowerSchool, which shocked Plura. She said, "When I was in Germany, parents didn't have access to your grades."
Plura believes that schools here offer greater opportunities for students to pursue their passions and manage their schoolwork performance. She says, "German high school is just hard for anyone… It is easier to pursue what you want in the US because there are so many more classes." Very similar to Avasarala, Plura was shocked by the vast amount of clubs and sports offered at Green Hope. In Germany being part of sports is not common like France. She says, "High school sports, there is no such thing in Germany. There are very few clubs which meet once a week, and there are no tournaments." Being part of Green Hope's cross country, Plura believes that the sports system helped her get to know a variety of more people.