Green Hope ranks top 5 in 2023 High School Report
Green Hope's commitment to excellence shown through as the 2023 Niche High School Rankings were released, with Green Hope ranking #4 in 'Best Public High Schools in North Carolina'. In addition, Green Hope placed #6 for 'Best High Schools for Athletes' and #9 for 'Best STEM High Schools' in the state.
The rankings were compiled by Niche, a ranking and review site using school-reported demographics, test scores, and student and parent surveys in an annual list of the top high schools in the United States. Reports from academics account for around 50%, while teacher salaries, test results, and surveys account for around 15%. Surveys on the cultural environment and racial/economic diversity account for another 12.5%. Parent and student surveys account for around 12.5% and resources and facilities quality, clubs, activities, and sports account for around 10%.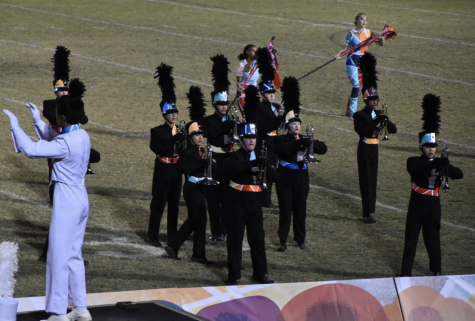 The school's vibrant community and opportunities to pursue passion seemed to have played a role in the rankings. Green Hope Principal Mrs. Alison Cleveland stated, "[I've been] observing and participating and cheering on [students], and it's just a happy place to be." She also commented on students' dedication, saying, "Our students are really connected to the school and to their own learning."
Green Hope enrolls nearly 2,100 students, employs over 100 full-time staff and is known as one of the largest and most well-reputed high schools in North Carolina. Academic scores and graduation rates are well above the state average, with a 97% graduation rate and an average SAT score of 1330.  With half of Green Hope's student population being minorities leads to a greater appreciation of cultural diversity and community.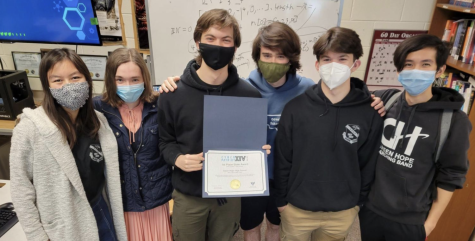 A part of Green Hope's high academic achievements come from its rigorous STEM (Science, Technology, Engineering, and Math) curriculum, including 11 AP courses varying from environmental science and chemistry to computer science and calculus. The school hosts various clubs, allowing students to pursue interests outside the classroom and compete in Science Olympiad, math and robotics competitions, and devise original computer software.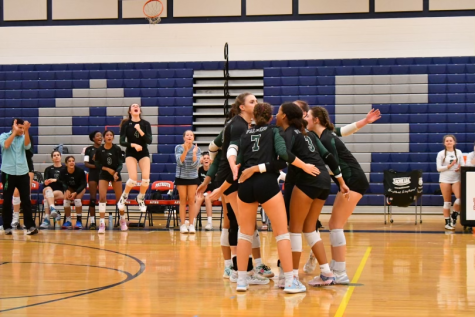 Out in the field, Green Hope athletes have their chance to shine, with the Green Hope Athletics program holding an impressive 46 state championships and nine Wells Fargo Cup Championships. The success doesn't come by chance, with Principal Cleveland saying, "We have great coaches, a great athletic director, and a lot of support from the community." The grit and tenacity athletes show during games often translate into success in other areas, Principal Cleveland says, "Athletes truly engage in both their athletic endeavors and their learning in the classroom."
When asked about areas of growth, Principal Cleveland said, "I think we can do a better job with some of our communication, to make sure that everyone is aware of everything going on, and how to access everything, and we're working towards that." Whether it be in the classroom or on the court, Green Hope students continue to challenge themselves and make a meaningful impact in the community.