Leaving Iowa Prepares to Hit the Stage!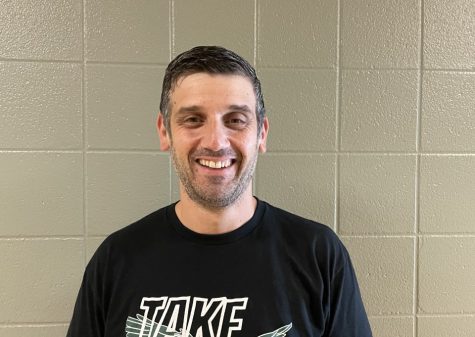 For most students, the first week of school is expected to be relaxed and reserved for syllabi. However, for the Green Hope theater department it is a much different story. Although it is only week one, they are in full gear preparing for the upcoming fall play. This year the drama department is putting on a production of "Leaving Iowa" written by Spike Manton and Tim Clue. Green Hope's theater teacher Mr. Peter Comperatore shared the extensive process of putting on such a production. 
One of the biggest difficulties the theater department encountered this year is a sheer lack of time, as opening night is weeks earlier than usual. For this reason, Mr. Comperatore made the decision to revisit a play he had previously directed and knew could be set up in a shorter timeline. In addition to familiarity, Mr. Comperatore chose "Leaving Iowa" because of its combination of both humor and familial charm. He described that when choosing a play he likes to focus on the students themselves, stating, "It comes down to a couple things, it's what I think will fit the community of performers and technicians I have." He aims to highlight the strengths of his crew while also challenging them at the same time. 
"
It's what I think will fit the community of performers and technicians I have.
— Mr. Peter Comperatore
The planning process has been well in motion for the last few months but is slowly shifting from a mere vision to reality with the audition process being halfway done. Auditions started on September 1st and will conclude on September 6th after callbacks in which the cast of the show will be finalized. Interviews for the technical crew/directors will also be held in the upcoming weeks as they are one of the most critical aspects to the production. Mr. Comperatore spoke about the amount of work these technical directors pull off behind the scenes. He explained, "We have department heads for each group…sound, set, lights." With everyone having such specific roles, everything is very systematic.
Even with the lack of time, the ball is rolling on "Leaving Iowa" and the theater department is enthused to be putting this play. Thrilled to get back into the swing of things for his second year at Green Hope, Mr. Comperatore cannot wait for everyone to come see the show this October.