2022 Oscars Create Controversy and Celebration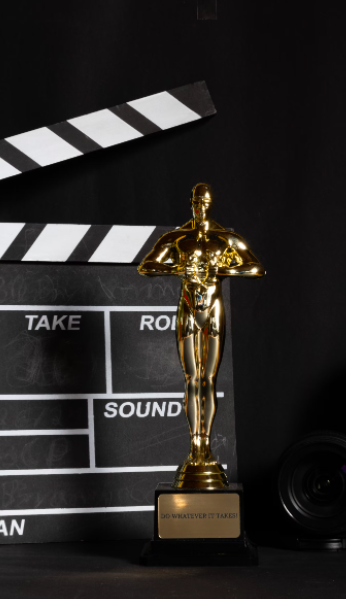 Last weekend was the 2022 Oscars. While the most popular portion of the Oscars are usually the movie recommendations that are simultaneously provided as each award is given, this year's Oscars made history in more ways than one.
The First Openly Queer WOC Won an Oscar
Ariana Debose, a fellow North Carolinian, won an Oscar for Best Supporting Actress regarding her performance in West Side Story. Debose not only was the first openly queer woman of color to win an Oscar, but also the second Latina. Debose won for her role Anita, which Rita Moreno, the first Latina woman to win an Oscar, also won an Academy Award for back in 1962. This is the first time the same character has won two Oscars! Coincidentally, Ariana Debose received voice lessons from Cary resident Lisa Blair-Hawkins, who continues to teach to many students within the triangle, including Green Hope senior Ellie Hamashima. Debose moved the audience with her speech, including that "if anyone has ever questioned your identity, I promise you this — there is indeed a place for us."
The Third Woman Won Best Director
Jane Champion was only the third woman ever to win best director for Power of the Dog. But, Champion's speech sparked controversy. In her 'thank you' she referenced the presenters of her Oscar, Serena and Venus Williams. Champion stated "Serena and Venus, you are such marvels. However, you do not play against the guys like I have to." Some audience members felt Champion was disrespecting the athletes by implying that they did not have to work as hard against gender norms as Champion did. Following the backlash, Champion rescinded her statement and apologized. 
The First Deaf Man Won an Acting Oscar
Troy Kotsur was awarded Best Performance by an Actor in a Supporting Role for his participation in the film CODA (Children of Deaf Adults). Kotsur was the first man to win an acting Oscar, and the second deaf person behind Marlee Matlin. This was monumental, and Kotsur regarded the difficulties that his community faces in the quote, "As a deaf actor, it was rare to have an opportunity on TV or film."
First Muslim Individual Won an Oscar for Best Live Action Short Film 
Riz Ahmed became the first Muslim to win Oscar for Best Live Action Short Film for The Long Goodbye. His speech was described as inspiring, and he focused on rejecting the 'us vs. them' mentality and unifying the audience. Ahmed finished his speech off with words of wisdom, stating "This is for everyone who feels like they don't belong. Anyone who feels like they're stuck in a no man's land. You're not alone. We'll meet you there. That's where the future is. Peace."
First Latina Producer Won an Oscar
Yvette Marino, producer of Disney's Encanto, made history as the first Latina to receive the award for Best Animated Feature. She was also the first Latina to be nominated for this category. Marino was thrilled to receive this award, and stated "I am so proud to be part of a film that puts beautiful diverse characters front and center."