Which Green Hope Teacher Are You?
If you could identify yourself with any of the GH teachers, which one would it be? Are you adventurous like Ms. Whitsell? A logical thinker like Mr. Corsbie? Or are you nurturing like Mrs. Lassiter? Whether you believe your vibrant personality aligns with your history teacher or your determination to succeed aligns with your math teacher, Green Hope fosters an abundance of characteristics that each student can relate to. With that said, take this quiz to find out which GH teacher you are!
Which Green Hope Teacher Are You?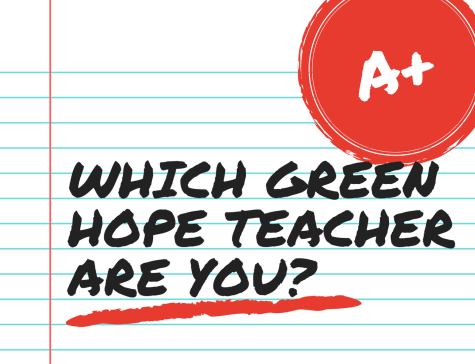 Loading...
There was an error. Please try again.